Ring Puts Control In The Palm of Your Hand
Fin is a hand-free, gesture control system that will allow users to have a quicker, more seamless interaction with their devices. Continue reading →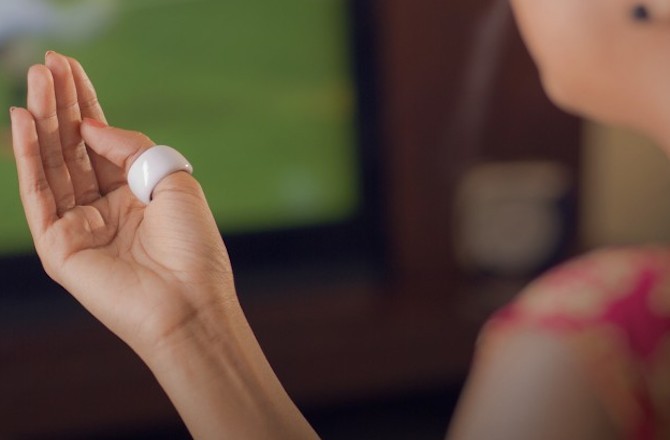 As the BoomRoom showed us, the future will likely contain free-flowing, gesture-controlled smart spaces commanded via hands-free operating systems.
PHOTOS: Trash Talkers: Do They Psych-Out Opponents?
The latest addition to that concept is "Fin," a ring-like device that allows users to control up to three devices, like smartphones, televisions or car dashboards, using only a system of taps and swipes on the fingers.
Worn on the thumb, Fin connects to various devices via Bluetooth and has pre-programmed gestures, for example adjusting volume, sending texts, dialing phone numbers, sharing files or taking photos. Later editions of the system will include an app that will allow users to customize their own gestures. Fin's creators also envision the device being of great assistance to the visually impaired.
"People in today's world are becoming more busy, but still they are wasting a lot of time interacting with their smart devices," Rohildev Nattukallingal, founder of RHL Vision Technologies, the startup behind Fin, told Mashable. "Fin removes this interaction gap by allowing users to quickly interact with those devices."
BLOG: Turn Eggplant, Saucer, or Anything Into An Instrument
According to Nattukallingal, Fin can last up to one month on a single charge if only used for eight hours a day. He and his colleagues are currently attempting to crowdfund the project on Indiegogo and are hoping to release a final product by September 2014. Fin is expected to retail for $120. Developers also plan to launch a software kit that will allow people to design their own apps for the device, which will come in five different colors.
Check out Fin in action with the video below and feel free to pitch some app ideas in the comments below.