Retro Entertainment Player Handles Vinyl, Cassettes, CDs, and Digital Music
Still have some old mix tapes from your college girlfriend? How about your dad's collection of jazz vinyl? Play them, and your latest digital downloads, on the vintage-inspired Musician Entertainment Center from Crosley. Crafted entirely of hardwood and veneers, this multi-functional player is designed to look like the old-timey radio granddad sat next to as [...]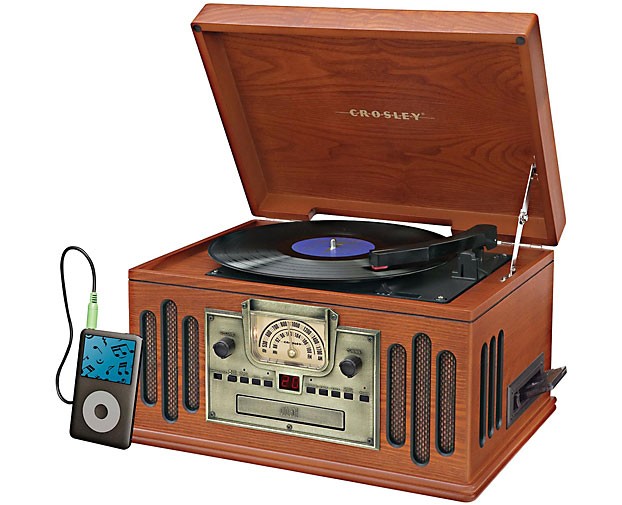 Photos: Crosley
Still have some old mix tapes from your college girlfriend? How about your dad's collection of jazz vinyl? Play them, and your latest digital downloads, on the vintage-inspired Musician Entertainment Center from Crosley.
Crafted entirely of hardwood and veneers, this multi-functional player is designed to look like the old-timey radio granddad sat next to as a kid, listening to the exploits of the Lone Ranger and The Shadow—yet handle just about every kind of modern music media.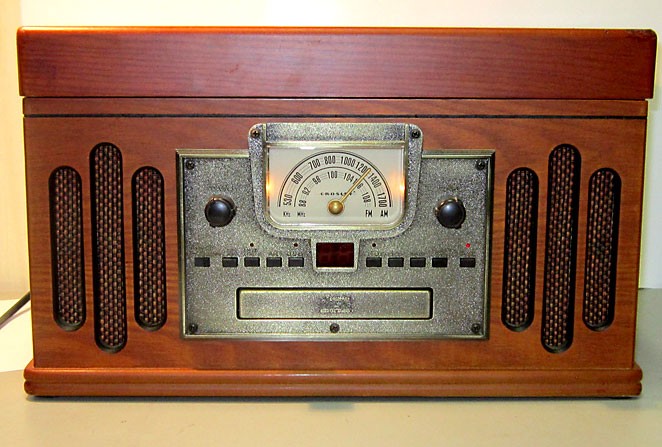 The 3 speed, belt-driven turntable plays vinyl at 33 1/3, 45, and 78 RPM, cassettes slide into the side, and the CD slot has repeat and random play modes. Your digital player jacks into the side port, and just in case you can't find your vinyl, cassettes, or CDs and your iPod is AWOL, the Musician Entertainment Center also has a built-in AM/FM tuner.  It makes you want to download some classic radio shows, just so you can hear "Hi-yo, Silver! Away!" coming through the speakers.