By Leslie Meredith, Senior Writer TechNewsDaily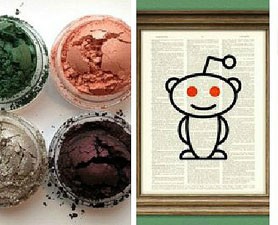 From the Reddit marketplace: Legend of Zelda eyeshadow set (left) and Reddit alien dictionary page art (right). Credit: Reddit marketplace
Reddit's annual Secret Santa gift-giving program has set a record with
58,504 participants, earning the title of "Largest Online Secret Santa
Game" in the Guinness Book of World Records.
Redditors spent more than $1.4 million on gifts for fellow members, or about $25 per gift.
Reddit matched up members who signed up for the exchange. Redditors
were encouraged to do some "non-creepy" stalking to find out about their
matches so they could give an appropriate gift. However, participants were cautioned not to troll — the practice of goading other users.
ANALYSIS: Pentagon Develops 'Reddit' For the Military
"Being matched with a lurker or new member may be difficult but does
not give you a pass to troll," Reddit rules read. Rulebreakers would be
banned.
Participants had until Dec. 14 to ship their gifts. Shipping accounted
for more than $400,000, bringing the total spent on the program to $1.8
million.
While the majority of gifters were located in the United States, 126 countries
were represented in the gift exchange, including a Redditor in the
southernmost tip of Argentina, one on the island of Fiji and several in
ice-clad northern Russia. (Reddit has plotted all participants on a
Google map that zooms in to the gifter's block.)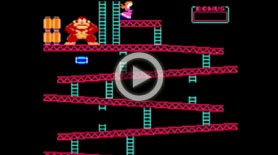 WATCH VIDEO: Video Game Evolution
So what did Redditors get for Christmas? Their photo posts to the page
r/subreddit showed that many members received geeky gifts like a Star
Trek doorbell, edible gifts ranging from South African candy to Idaho
potatoes, books and plenty of meme-themed things like sparkly cats,
plastic unicorns and ponies for the bronies.
ANALYSIS: Redditors Decrypt Mysterious Subway Message
Most were thrilled with their gifts. "Every time I participate I am
reminded how awesome complete strangers are," a Reddit Secret Santa
participant said in a post.
Secret Santa is now over this year, but Reddit hosts several ongoing exchanges, including one for vinyl
album collectors, fans of Dr. Who and yarn enthusiasts (yes, the kind
you use to knit). And Reddit now has a marketplace of its own where
users can purchase gifts year-round.
5 Top 'Star Wars' Video Games of All Time

8 Tips to Protect Your Home During the Holidays

5 Retro Audio Gadgets That Rock
Copyright 2012 TechNewsDaily, a TechMediaNetwork company. All rights reserved. This material may not be published, broadcast, rewritten or redistributed.