Rear-facing Car Seats Recommended Until Age 2
Previously the American Academy of Pediatrics said children more than one year old could switch to forward-facing seats.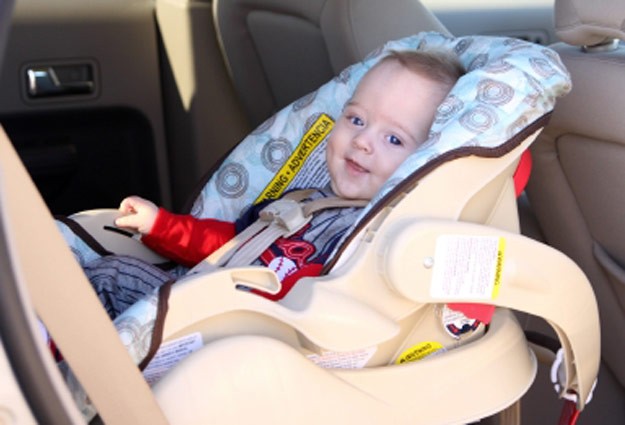 Image: iStockPhoto
Before allowing baby to face forward while riding in the car, it might be a good idea to consider new recommendations for child safety seats issued this week.
The American Academy of Pediatrics released new recommendations that support keeping children under the age of 2 rear-facing in car seats. Previously, experts said children more than 1 year old could switch to forward-facing seating, but these suggestions have been revised based on research findings.
Published in the journal Pediatrics, the report states that children should remain rear-facing until they're 2 years old or surpass the weight requirements given by the car seat manufacturer.
Why are rear-facing car seats safer for young children?
Babies' large heads and lack of neck support play a significant role. A child facing forward in a car seat will be pulled forward — head first — in the event the driver slams on the brakes. In contrast, babies riding in rear-facing car seats will be pulled collectively with the support of their car seats nestled close to their backs and necks.
The difference in injuries among the two seating positions is dramatic, the report concludes. One study that used 15 years of data found that children — ranging from newborns to 23-month-old toddlers — were far more likely to suffer serious injuries if facing frontward during a car wreck.
The report also recommends that children under the age of 8 use booster seats until they reach 4 feet, 9 inches tall, mainly because they do not fit adult seat belts well enough to be fully protected. Using booster seats can also limit injury among these children.
At this time, child seat safety laws vary by state, but all require special seating for infants.
As we know firsthand, not all kids are the same. Because of this, some children with differing weights or behavioral problems might have particular recommendations from their pediatricians. This also may contrast with standards for children with particular handicaps, experts say.