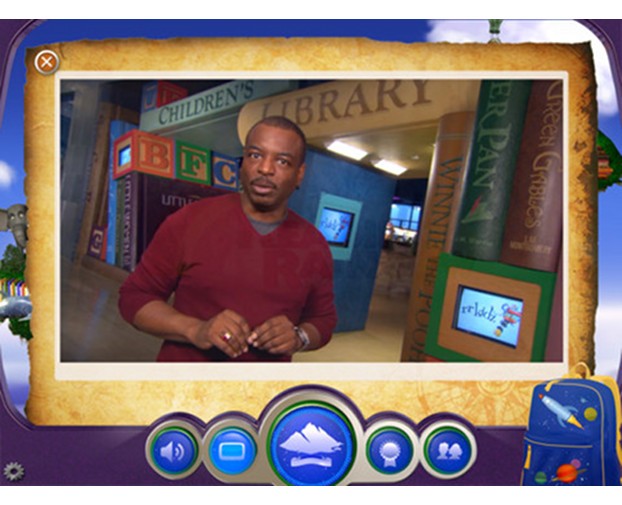 Reading Rainbow App: Free ($9.99/month subscription) 
In the early 1990s, I spent many an afternoon sitting in front of my parent's wood-encased television set from Kmart watching a show about books called Reading Rainbow. I don't know whether it was the excitement of seeing Geordi from Star Trek without his visor or the catchy tune about the adventures of reading, but I never missed an episode. LaVar Burton, who hosted the show for all 21 seasons, was on hand at Apple's WWDC earlier this month to announce that the show was returning to the mainstream market through a different screen: the iPad.
The iPad app has classic storytelling videos from the show and new interactive stories, games and even video field trips. Stories in the app range from fiction to non-fiction, just like on the show, and are read by celebrity storytellers, including Burton. This isn't just about entertainment though; it's also about enhancing the reading experience for children and improving skills. A reward system where kids earn digital stickers is included to motivate them to read more. A dashboard gives parents updates on their child's progress, what they've read, for how long and suggestions for new stories.
The initial app is free, and a subscription of $9.99 a month gives you unlimited access to the library of 150 stories and 16 video trips, with more to come. An introductory price of $29.99 is available for six-months of access as well.