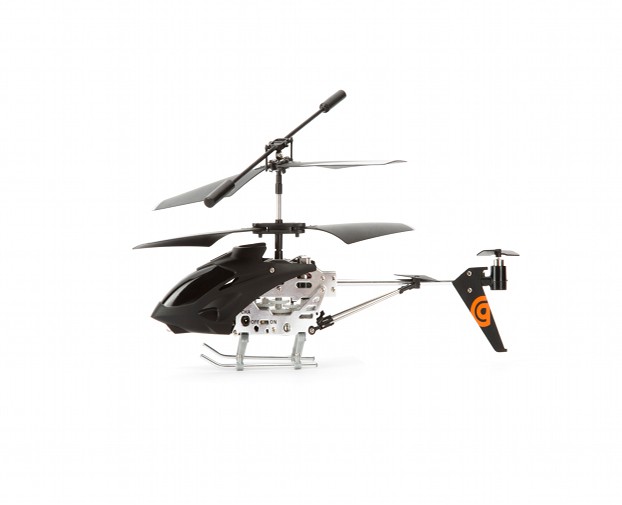 HELO TC Touch-Controlled Helicopter: $49.95 (App free in iTunes App Store)
Growing up doesn't mean it's time to put away your toys, it just means they get cooler. Griffin's Helo TC touch-controlled helicopter is a remote-controlled helicopter that can be flown using an iPhone, iPod touch or iPad using the Helo TC App. When the application is installed and the device connected to the Helo's flight deck module, it can send control signals to the helicopter. The app can also store three flight plans, so that any pattern can be repeated.
The indoor helicopter is built on a light weight metal frame with a polycarbonate body. It has two flight modes, "Touch-to-Fly" which uses the multi-touch display to control the throttle and joystick. "Tilt-to-Fly" uses the tilt feature in the device to move the Helo back, forward and side to side. If you've ever crashed your RC helicopter while trying to land you'll appreciate the Helo's auto land feature, just a touch of the screen and the helicopter lands itself. The Helo TC recharges through any USB power source.
Credit: Griffin Technology