Raptor vs. Rover: Ford F-150 SVT Raptor Faces Off Against Mars Curiosity Rover
Celebrating the spirit of space exploration and the landing of the Curiosity Rover on Mars, Ford decided to pit its best off-road performer here on Terra Firma, the F-150 SVT Raptor, against the Mars Rover Curiosity produced by Jet Propulsion Laboratory. Ford calls it "a face off in a unique comparison of awesome off-road hardware." [...]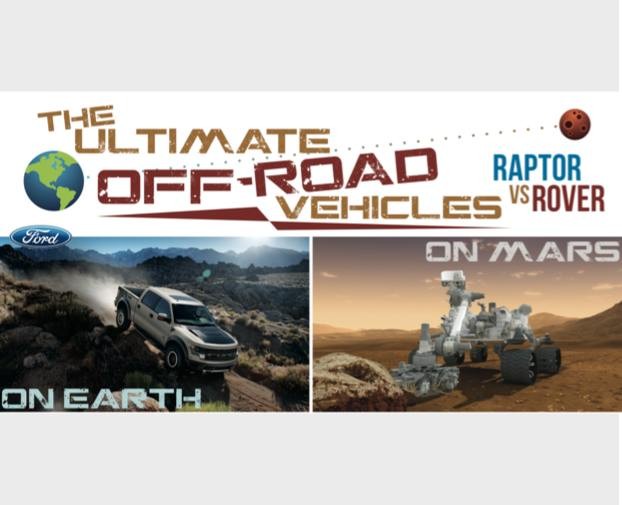 Images courtesy Ford
Celebrating the spirit of space exploration and the landing of the Curiosity Rover on Mars, Ford decided to pit its best off-road performer here on Terra Firma, the F-150 SVT Raptor, against the Mars Rover Curiosity produced by Jet Propulsion Laboratory. Ford calls it "a face off in a unique comparison of awesome off-road hardware."
READ MORE: Complete Mars Rover Coverage at Discovery News
The Raptor truck is longer than the Rover (by nearly 100 inches), carries five passengers, and has a payload capability of 1,020 pounds. The Mars Rover is taller and wider, has a payload of a mere 88 lbs. and carries no passengers. Raptor top speed is 100 mph while the Rover travels 500 feet in one hour, a speed more comparable to the famed Rubicon Trail than an American interstate.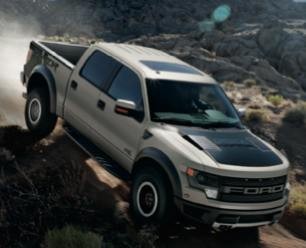 Ford boasts Raptor's ideal operating environment as desert, mud, snow and ice, rocks, and tundra in temps of -40F to 140F degrees. Curiosity seeks the Gale crater, desert, and dry lake in -199F to 80F degrees.
The latest SVT Raptor is powered by a 411hp 6.2-liter V-8 gasoline engine producing 434 lb. ft. of torque and an operating range of 468 miles from its 36-gallon fuel tank. The Mars Rover utilizes a nuclear radioisotope thermoelectric power generator running on 10.6 lbs. of plutonium dioxide (tougher to find than CNG) providing 110 watts for up to 500 lb. ft. of torque at each wheel (ideal for rock crawlers) capable of going 20 kilometers from its fuel load.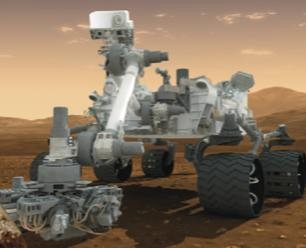 The Ford rides on four 17-inch beadlock-capable wheels with LT315/70-R all-terrain tires where Rover rides on six 20-inch metal cleat tread wheels and despite the Raptor riding on FOX Racing Shox with suspension travel of about a foot the Mars machine has Rocker-bogie arms capable of 43.3 inches of travel.
Price and warranty go in the favor of the Ford SVT Raptor: 60,000 miles/5 years vs. 20 km/2 years for the Rover and the Raptor starts at about 44 grand versus nearly $2.5 billion program cost for Curiosity.