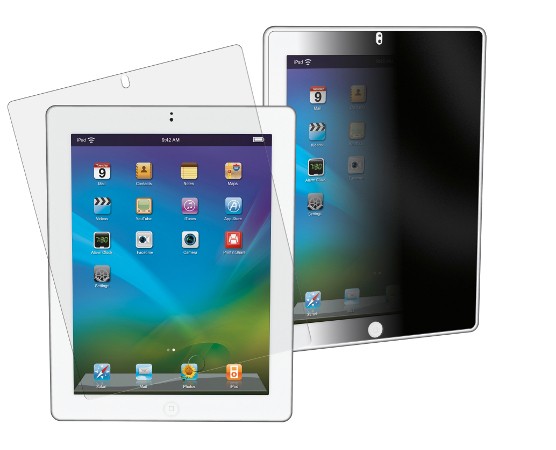 3M Privacy Protectors for Tablets: $34 to $39.99
It wasn't long after smart phones became popular that the need for privacy protection on the devices became clear. Now the same thing is happening with tablets, and 3M just stepped in with a solution. The company's new Privacy Screen Protectors for Tablets are designed to help prevent nosy strangers from ogling and snooping Apple iPads and similar devices.
Compatible with touch screens and numerous models from Apple, Samsung, Motorola, BlackBerry and HTC, the new protective films fend off dust, dirt, fingerprints and scratches. For devices with dual orientation, 3M Privacy Screen Protectors give users the choice of keeping information private or sharing it with others by simply changing the orientation of the screen. The new protectors are available at OfficeMax.com, J&R.com, CDW.com and Shop3M.com.