Play Zelda on a Functional Nintendo NES Controller Coffee Table (Photos)
Do you still have a Nintendo NES but can't seem to find new accessories? No fear, because etsy has your back. Make the classic game system a part of your living room decor with this NES controller coffee table. It's made of maple, mahogany and walnut. The best part: It's fully functional. That's right, you [...]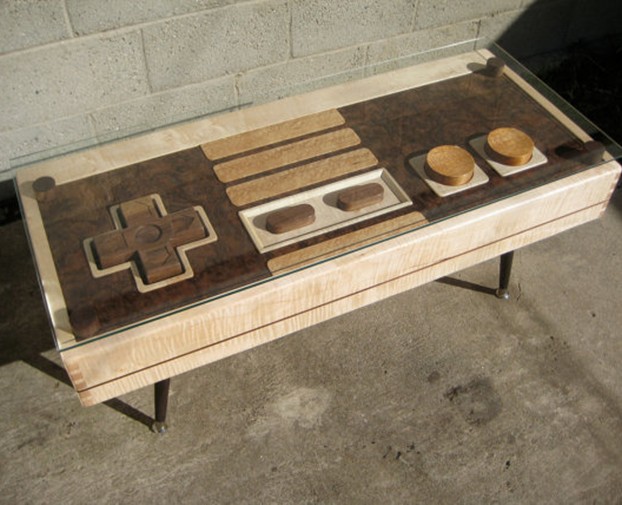 Image: Charles Lushear/etsy
Do you still have a Nintendo NES but can't seem to find new accessories?
No fear, because etsy has your back. Make the classic game system a part of your living room decor with this NES controller coffee table. It's made of maple, mahogany and walnut. The best part: It's fully functional. That's right, you can play Zelda on this bad boy. Admittedly, since the controller is so large, it might end up a multiplayer game.
When you need the piece of furniture to function as an actual coffee table to host adult shindigs and whatnot, an included glass can be placed on top. Hand crafted and lovingly made, the table is available on etsy for $3,500.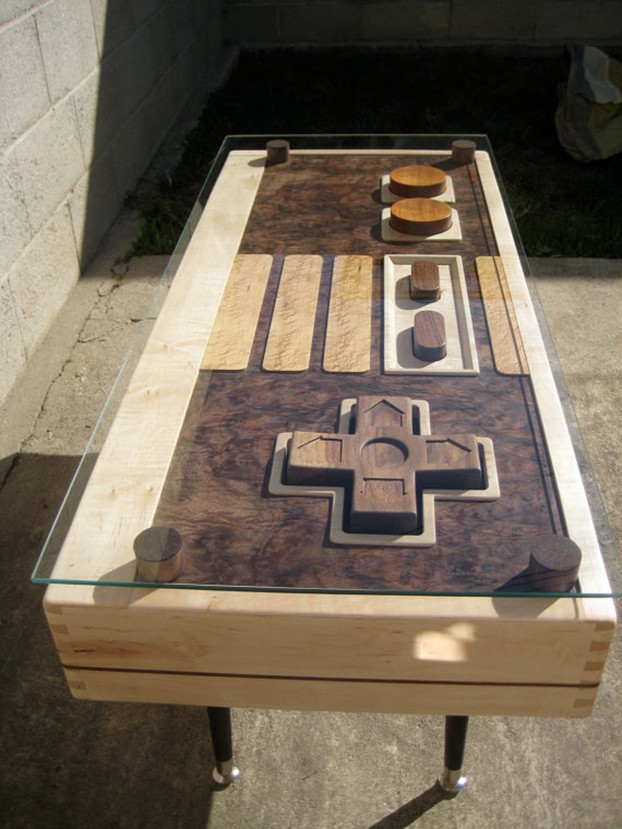 Image: Charles Lushear/etsy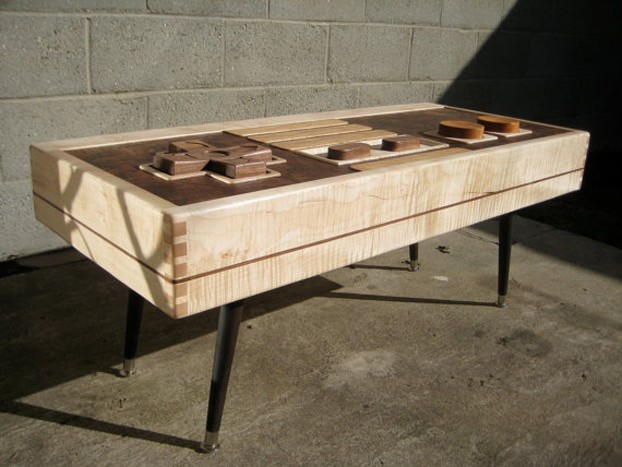 Image: Charles Lushear/etsy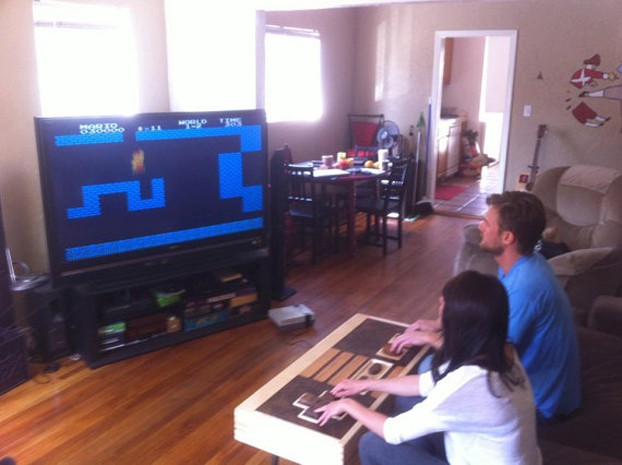 Image: Charles Lushear/etsy