Play a Game, Feed Hungry People
Correct answers to quiz questions results in actual rice being donated to people in need.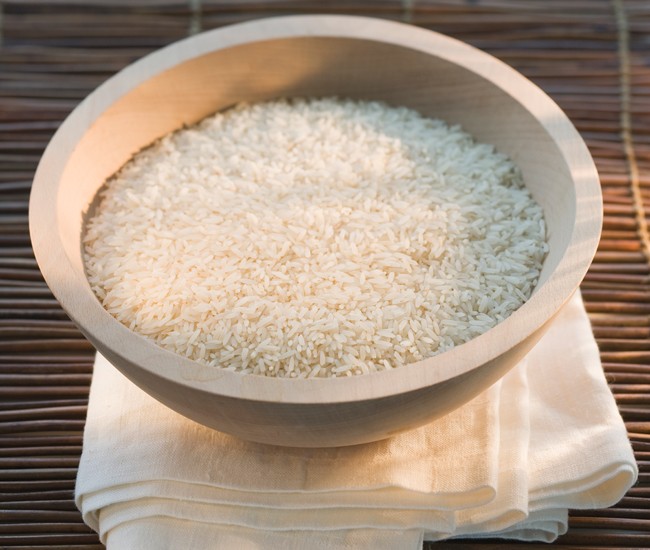 If you have a few minutes to kill online, check out Freerice. Each correct answer in this addictive quiz game helps to feed the hungry. A nonprofit run by the United Nations World Food Programme, Freerice donates rice to people in need based the amount of grain players "collect" during the quizzes. The program is paid for by sponsors who advertise on the website below each question. At the time of this writing, 85 million grains have been donated since the game began in 2007.
The quizzes offer more than entertainment to players. They come in six categories: art, math, English, language learning, chemistry, or geography. The questions– though they may seem easy at first– quickly become harder and adjust based on how well the player is doing. One right answer fills a "bowl" on the side of the screen with 10 grains of rice; 5 right in a row gives 50 grains. Watching the grains pile while I recovered Spanish vocabulary terms from the cobwebs of my memory was so engaging that I was 1000 grains in before I knew it.
From sending a FreeRice e-card, to joining a group on the site ("Nerds against hunger," "Finnish Free Ricers," "Atheists giving aid"), to posting weekly rankings, the organization has pulled in thousands of players so far. Originally founded by American programmer John Breen, he donated the website to the World Food Programme in 2009. Breen, who also created the Hunger Site (now part of the GreaterGood Network), was awarded a Berkman Award for Freerice.
If I haven't convinced you that this is great, test it out for yourself. It's easier than joining the Peace Corps, but might inspire you just yet.
Photo: Tom Grill/Getty Images