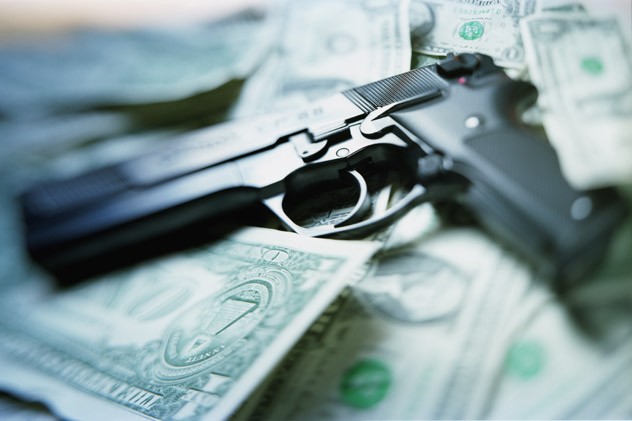 Last Friday pirates off the coast of Oman hijacked a 58-foot yacht captained by Jean and Scott Adam, missionaries who had spent years traveling the world preaching the gospel and handing out Bibles. It was only the latest in a series of hijackings and kidnappings along the notorious east coast of Africa.
U.S. officials began negotiating with the captors via radio, and the clear and firm demand was millions of dollars. The issue of paying ransom is a very difficult one; officials walk a delicate balance between trying to save innocent lives and rewarding criminals.
This is not the first time that the United States has had to deal with ransom demands for kidnapped American missionaries. When it happened nearly a decade ago, then-president George W. Bush made his position on negotiating with terrorists crystal clear.
On April 4, 2002, he said: "No nation can negotiate with terrorists. For there is no way to make peace with those whose only goal is death." Bush said that the United States would work for the return of Americans, but will not pay any ransom. "We, of course, don't pay ransom for any hostages," he stated firmly.
In fact, a month earlier in March 2002, the Bush White House had helped arrange a ransom payment to the radical Islamic group Abu Sayyaf. ABC News reported that the U.S. government helped pay $300,000 in cash to the group, known to be part of Osama bin Laden's Al Qaeda network.
The ransom was arranged to secure the release of two American missionaries, Martin and Gracia Burnham, taken hostage at a resort in the Philippines on May 27, 2001. The Burnhams were Protestant missionaries who traveled widely handing out Bibles and spreading the gospel. The ransom was paid, but the hostages were not released; one was later killed.
Not only did Bush knowingly fund and negotiate with bin Laden's group, but the Bush administration even changed its official policy on ransom to accommodate the payments. In February 2002 the policy changed from stating that the government "will not pay ransom" to a more flexible policy allowing payments to kidnappers and terrorists.
Jean and Scott Adam were killed before their ransom could be paid, shot by their pirate captors (along with another kidnapped couple) on Feb. 22. The Adams had been repeatedly warned not to travel in the area but stated they felt God would protect them.
A spokesman for the loosely-knit pirate group had previously warned that hostages would be killed if ransom demands were not met: "From now on, anyone who tries to rescue the hostages in our hands will only collect dead bodies. It will never ever happen that hostages are rescued and we are hauled to prison."
Indeed, true to his word, that's exactly what happened to Jean and Scott Adam.