Physicist's Intricate Nano-art is Smaller than a Grain of Salt (Photos)
Sameer Walavalkar sees beauty in the smallest of objects. That's because the Caltech applied physicist spends his days building nano-sized structures. In his profession, he creates tiny silicon structures for use in electronics and medical devices. But he's passionate about nano-scale art too. He uses a focused ion beam to etch small but intricate drawings. [...]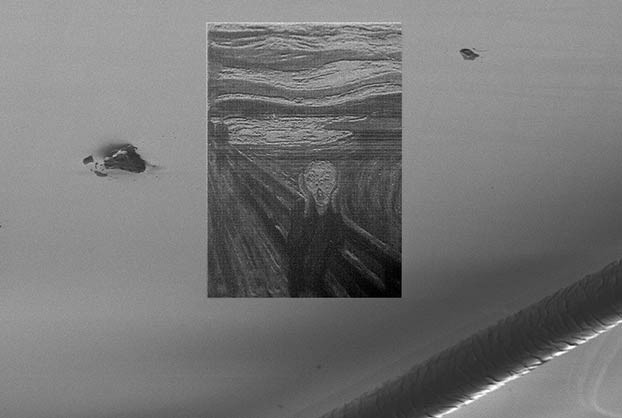 Image: Sameer Walavalkar
Sameer Walavalkar sees beauty in the smallest of objects. That's because the Caltech applied physicist spends his days building nano-sized structures.
In his profession, he creates tiny silicon structures for use in electronics and medical devices. But he's passionate about nano-scale art too. He uses a focused ion beam to etch small but intricate drawings. Just how tiny? Under an electron microscope, his art makes salt look big.
The zoomed-in examples below show etchings of Barack Obama juxtaposed against a grain of salt and George Seurat's iconic painting "A Sunday Afternoon on the Island of La Grande Jatte" next to an eyelash.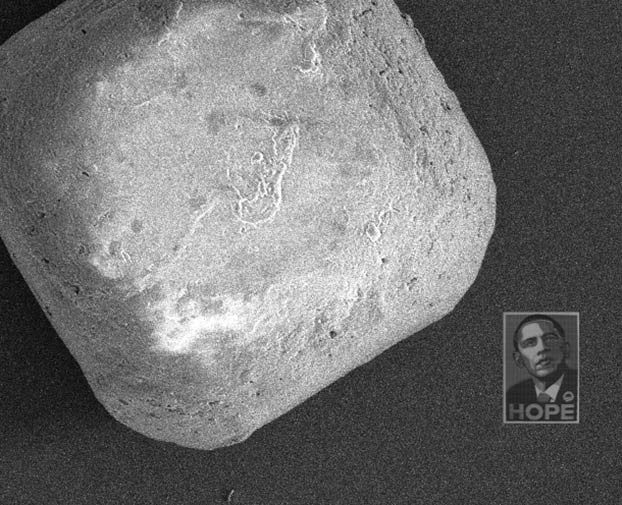 Image: Sameer Walavalkar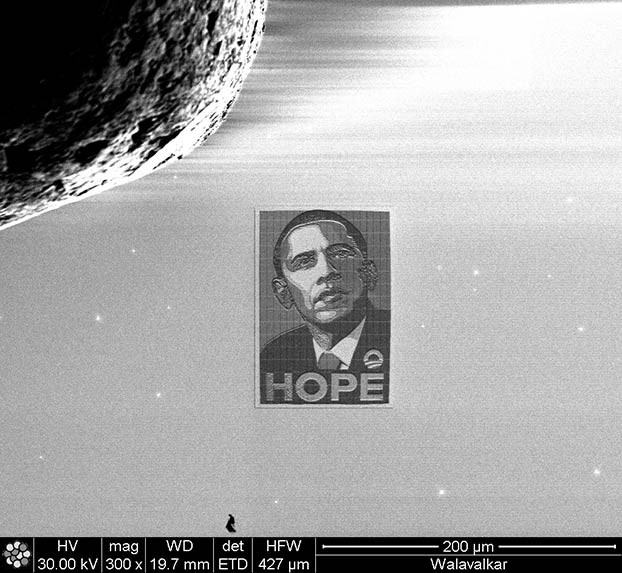 Image: Sameer Walavalkar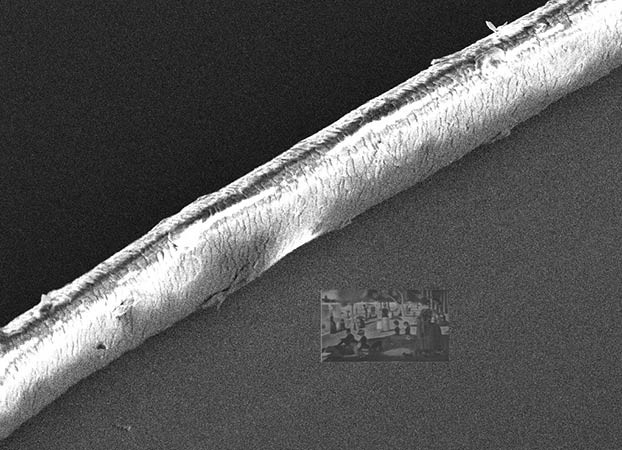 Image: Sameer Walavalkar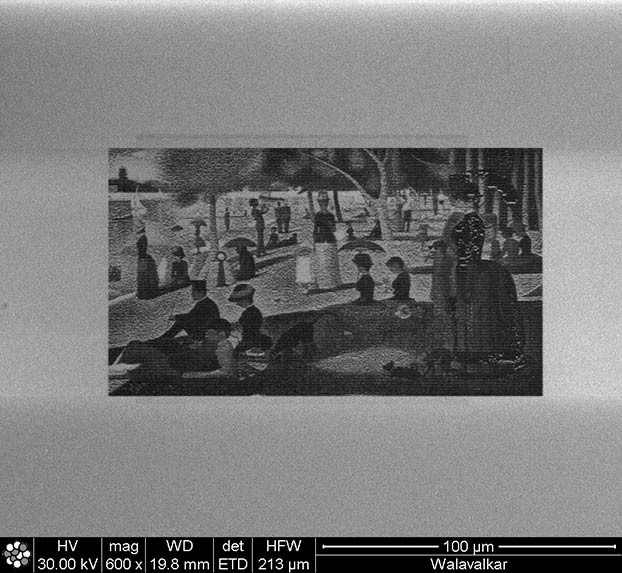 Image: Sameer Walavalkar
Using Kickstarter to gain exposure for his work, Walwavalkar is offering to create custom nano-compositions and blown-up glossy images to donors — chances are you don't have an electron microscope — who pledge $50 or more.
The possibilities of what can be etched are as limitless as the imagination- iconic portraits, classical paintings, LOLcats, quotations, even personalized photos can be etched. I plan to use silicon, platinum and gold, as my "canvas." You can choose to get a print of one of the pre-made compositions (check out the "Backer Gallery,") OR you can send me a picture and I'll etch it next to the object of your choice!