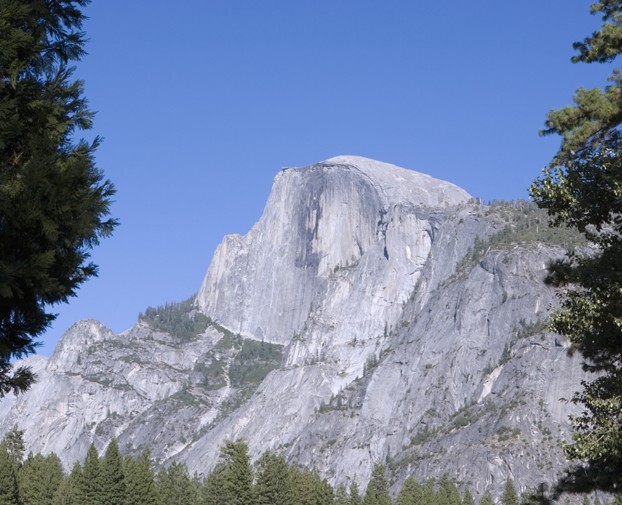 Photo: Yosemite's Half Dome, a favorite challenge for climbers. Credit: Getty Images.
Climbers continue to scale the walls of Yosemite National Park, defying gravity and pushing the limits of endurance, balance and finger strength.
It's easy for most visitors to miss the action. Thousands of feet above the valley floor, climbers look like specks of color. Their ropes are invisible.
To deliver images of incredible vertical accomplishments to the masses, photographers and videographers join in the expeditions. They hike and lug heavy bags to base camps. Then they dangle and swing and put aside their own fears to take breathtaking pictures. Behind the camera, climbing photographers are even less visible than the climbers themselves.
This National Geographic video offers a window into the lifework of climbing photographer Jimmy Chin, who took photographs for a story about Yosemite's climbing culture, which ran in the magazine in May. Despite the physical demands of his job, Chin — who is also a sponsored climber and skier — is a pro who clearly loves what he does.
Of course, someone had to photograph the photographer. This one was shot and produced by Renan Ozturk.
What do you think: dream job or the stuff of nightmares?