Philips' Latest Toothbrush Now USB Powered
Dental nerds, Philips' DiamondClean electric toothbrush has your needs in mind: USB powered, travel case and a drinking glass that serves as a dock for the brush. It gets even better. Philips has upped the battery life of its toothbrushes from two to three weeks, Lifehacker reports. (The blog claims this toothbrush is "the new [...]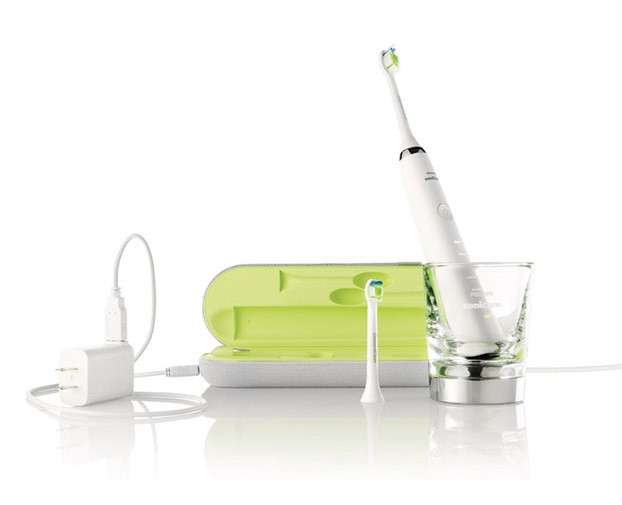 Image: Amazon
Dental nerds, Philips' DiamondClean electric toothbrush has your needs in mind: USB powered, travel case and a drinking glass that serves as a dock for the brush.
It gets even better. Philips has upped the battery life of its toothbrushes from two to three weeks, Lifehacker reports. (The blog claims this toothbrush is "the new king of the brush hill," whatever that is.) The bristles have been redesigned so there are even more of them and they're also smaller. In addition, there are five — five! — cleaning methods.
Yours for $220. Pricey for a toothbrush perhaps, but likely less than a dentist visit.