Pet Check Ensures That Fido Is Getting Walked
In today's technological age, you either adapt or wither away into oblivion. Even dog walkers are abiding by this old adage. Enter Pet Check Technology, which powers dog walkers with tools to retrofit their businesses, digitally at least. Using QR codes, mobile apps and GPS, Pet Check allows customers to see when and where their [...]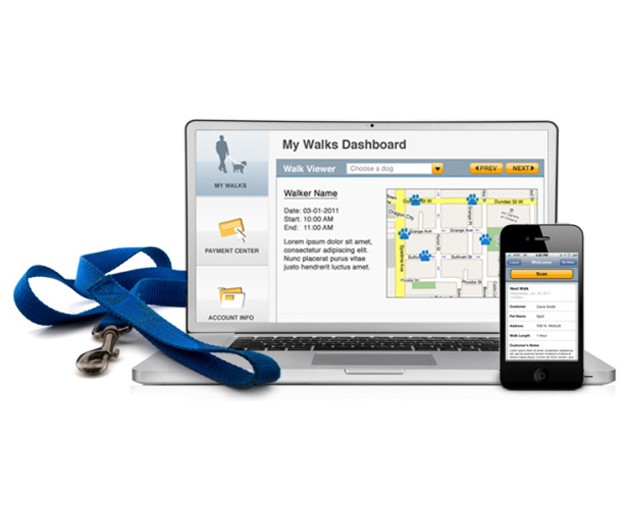 Image: Pet Check Technology
In today's technological age, you either adapt or wither away into oblivion. Even dog walkers are abiding by this old adage. Enter Pet Check Technology, which powers dog walkers with tools to retrofit their businesses, digitally at least.
Using QR codes, mobile apps and GPS, Pet Check allows customers to see when and where their dogs went with their walkers, CNET reports. Walkers check in at the beginning and end of each walk by scanning a QR code with a mobile app, which is recorded and stored for future reference. Each QR scan sends an email to the curious dog owners who are also informed of the walking route via GPS tracking.
Pet Check, launched in California, aims to expand nationwide. CNET says Pet Check's ambiguous name means its service can extend past canine friends.
It should, therefore, work just as well with otter-, elephant-, or robot-walking services.