Personal Orb Annoys You Into Exercising
The orb slows down the speed of your computer's mouse; the only fix is a bike ride.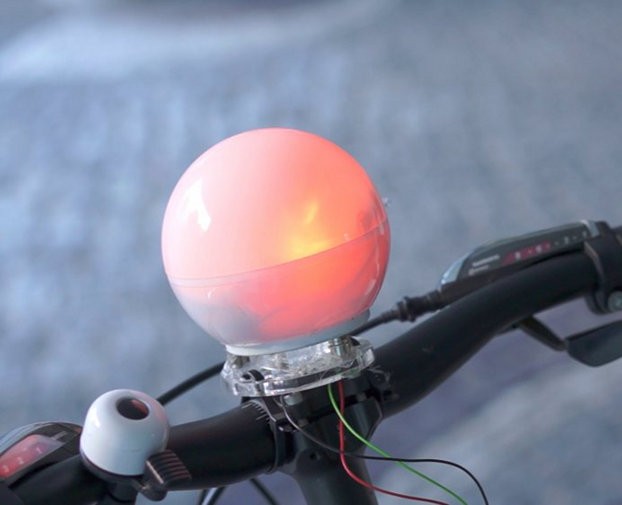 As someone who spends most of her day sitting in front of a computer, I can attest to the fact that I don't get outside as much as I would like to. It's really difficult to get away from the glow of my screen when I know there is work to be done and cat videos to be watched. Maybe a device that annoys me to the point of walking away from my computer would help. That's what the Personal Energy Orb concept device was created for.
Ok, so it wasn't really built to annoy its users, it was built to encourage them to ride their bikes. The device connects to a person's computer and slows down their mouse's reaction time as the orb's energy level gets depleted. The longer you stay on the computer, the slower the mouse response. Eventually, it gets to the point where your cursor barely moves.
That's pretty friggin' annoying.
The only way to recharge the orb is to connect it to your bike and go for a ride. A mount on the bike counts revolutions and sends that information to the the orb. Its brains are from Arduino, an open-sourced platform that uses a micro controller board to develop interactive objects. Once the orb goes from red to green, you're good to get back online.
BLOG: Fitness Headphones Drown Out Gym Noise
The orb was conceived by Janko Hoffman and Fabian Pammer of the University of Munich. Hoffman and Pammer created the device for a class, they wanted to create something that would help people balance sedentary computer time with an active lifestyle. According to the duo's website, "The virtual energy level serves as a metaphor for time as a limited resource that is wasted in front of a computer which should rather be used more consciously."
Check out the video below for a full demo.