Paris Motor Show: Lexus LF-CC Hybrid Coupe Concept Previews a New Lexus Coupe
Lexus continues to revamp its entire lineup, most recently with the new GS and LS sedans. The Lexus IS is the next Lexus that will get a complete makeover and Lexus has just given us a preview of the new IS with the LF-CC hybrid coupe concept. The LF-CC hybrid coupe concept is the latest [...]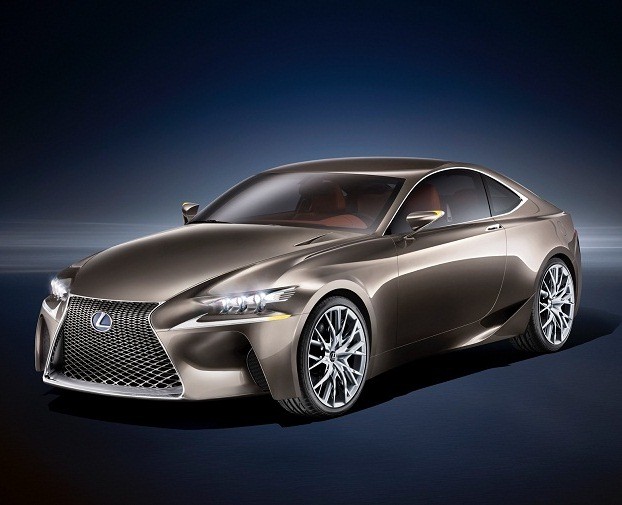 Photo: Lexus
Lexus continues to revamp its entire lineup, most recently with the new GS and LS sedans. The Lexus IS is the next Lexus that will get a complete makeover and Lexus has just given us a preview of the new IS with the LF-CC hybrid coupe concept. The LF-CC hybrid coupe concept is the latest evolution in Lexus' L-finesse design language and continues the styling cues that we first saw with the LF-LC concept earlier this year.
The LF-CC hybrid coupe concept is a compact rear-wheel-drive concept that is powered by a new 2.5L four-cylinder hybrid powertrain. On the outside the LF-CC features the boldest interpretation yet of the Lexus "spindle" grille that is combined with bodywork that is stretched tight between the front and rear fenders, and the rear fender is less pronounced than that of the front, reinforcing the concentration of vehicle weight over the driven wheels for maximum traction. The LF-CC is also finished in a new, 'Fluid Titanium' exterior color, a metallic finish with exceptionally high brilliance which combines sharp, bright highlighting with dark shaded surfaces to reinforce the powerful forms of the bodywork's sculpted surfaces. The concept's coupe layout also confirms that Lexus will release a coupe version of the new IS.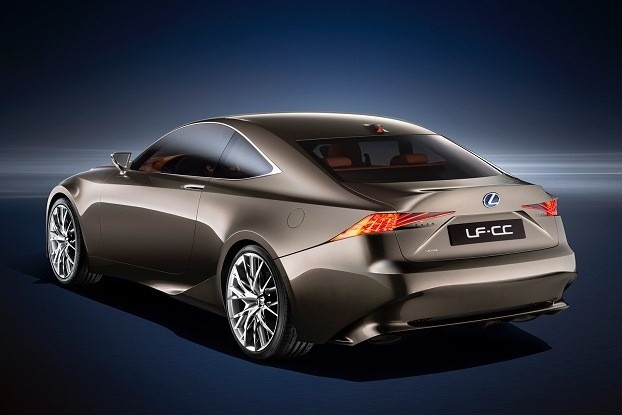 Photo: Lexus
Lexus hasn't released any photos the interior yet, but Lexus has confirmed that it too is a preview of what we can expect from the next IS. The dashboard is divided into two distinct zones: an upper, Display Zone, with a multi-display screen located at an ideal distance for at-a-glance viewing, and a lower, Operation Zone, which allows access to the uniquely designed shift lever and an innovative touch tracer display for remote system control. The driver benefits from a low, highly focused driving position with a sporting, wide grip steering wheel, optimum pedal placement and high-visibility instrument dials. The touch tracer display for remote system control is located directly behind the shift lever for maximum comfort and ease of operation.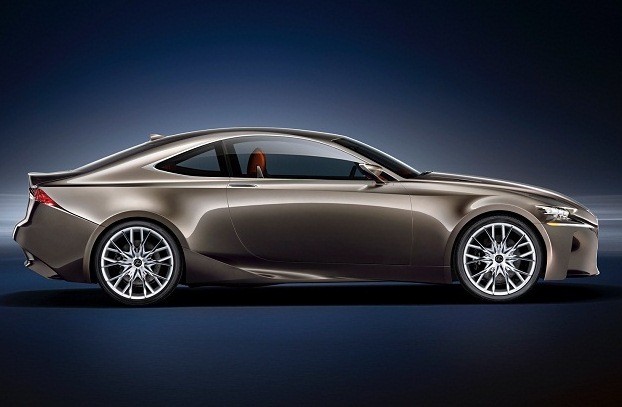 Photo: Lexus
Under the hood, the Lexus LF-CC hybrid concept is powered by a new 2.5L hybrid powertrain that will eventually make it into production. It features a 2.5L four-cylinder engine mated to an electric motor.
The Lexus LF-CC hybrid coupe concept will debut this month at the 2012 Paris Motor Show.