Paper App Poster at SXSW Plays Music
Not sure whether to check out a band? This interactive paper poster plays music samples of listed bands.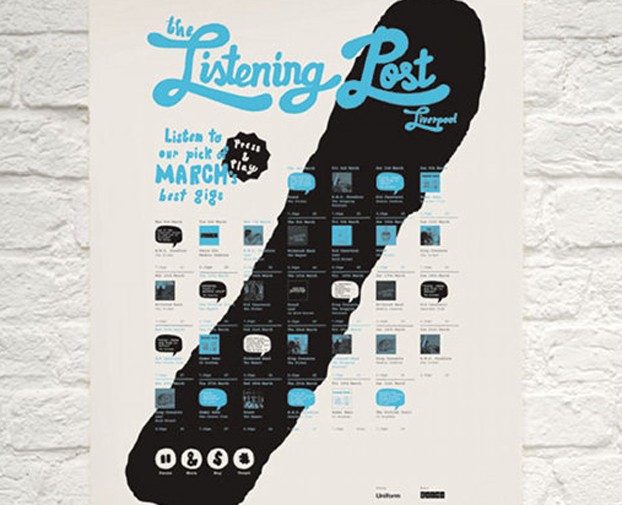 So many new bands are popping up, and just as many posters advertising their arrival in your town are doing the same. If the posters could play music samples, it would be a lot easier to decide whether you should check them out.
At SXSW a prototype called the "Listening Post" does just that.
The poster advertises different bands playing in the area and allows users to hear a sample of music by pressing on an image. This is an example of a new way to use technology through paper, or "paper apps."
Developed as a ULAB project from British branding agency Uniform, paper apps are possible through printed electronics, which are electronic circuits and components printed onto a surface.
For a project like the Listening Post, conductive links are printed onto paper so that users can interact with the poster. The poster is just the tip of the iceberg for paper apps, speakers at SXSW believe that this kind of tech can be printed on a postage stamp-sized sticker within the next few years.To see current paper apps in action, check out the video below.