Origami Kayak is No Lightweight
This kayak folds up to the size of a portfolio briefcase, but is durable enough for any kind of adventure.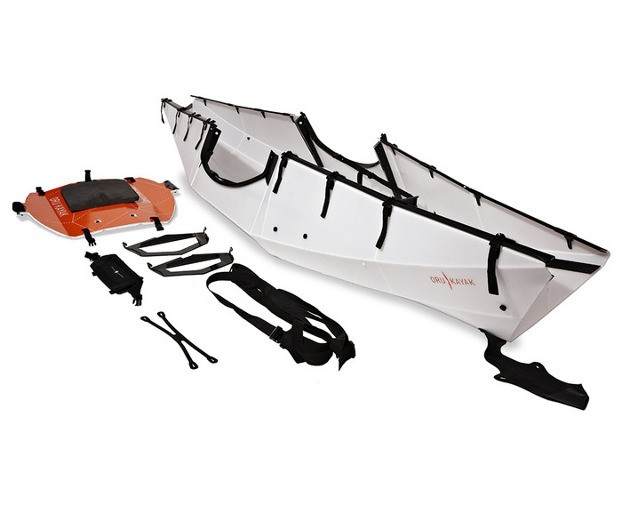 The process of buying a kayak can go one of two ways: It's either a long and arduous task of researching and browsing the aisles of outdoor sports stores, or a spur of the moment "What the hell?" purchase. One of the things that keeps this wannabe adventurer from buying one is the space they take up. My garage can't handle anymore stuff. But when this folding Oru Kayak finishes its campaign on Kickstarter (and gets a little cheaper), they might be hope for me yet.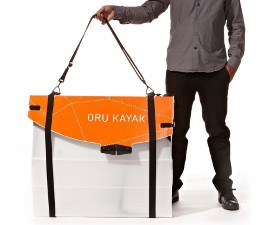 Weighing in at about 25 pounds, the Oru is 12 feet long when completely open and was inspired by origami. It folds up to about the size of a large briefcase, which is perfect for those traveling on foot or driving down to the lake for a quick dip. The boat can be assembled in about five minutes and takes to the water like… a kayak.
Rubber gaskets keep the inside dry and double layered corrugated plastic and interior ribs keep the boat strong. There's even a four piece breakdown paddle that fits inside the case with the kayak.
The campaign for Oru is currently completely funded with almost double what they had originally asked for. Backers who pledge $750 or more will get an Oru of their own once shipping gets started in May 2013.