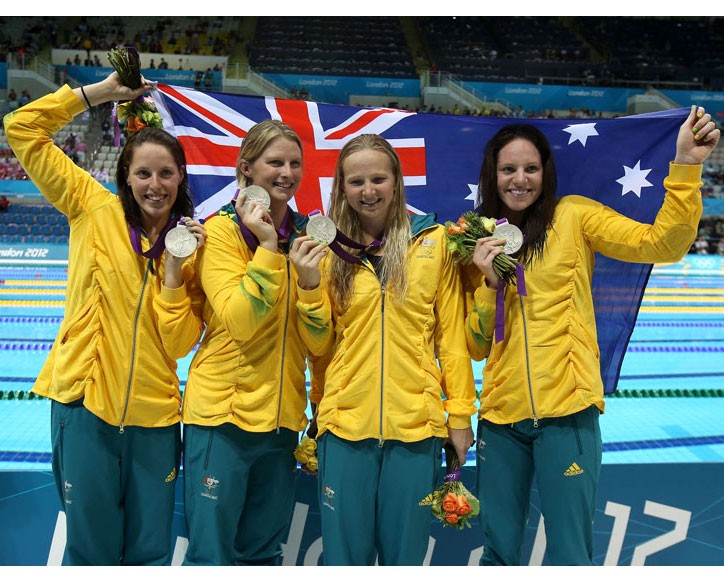 An Australian newspaper earlier published photographs of Olympic swimmer Leisel Jones, whose team took home silver yesterday, that questioned her fitness. The caption, "The Olympic veteran's figure is in stark contrast to that of 2008," was almost immediately framed as sexist attack, and the response created a firestorm. For example a blogger for Feministing web site wrote,
e're talking about her weight, thanks to Melbourne's
Yet others familiar with the world of professional sports saw the issue very differently, not as an issue of femininity but fitness. Tory Maguire, a writer for The Punch, tackled this issue in a piece titled, "This Photo Has Nothing To Do With the Body Image Debate." Maguire writes that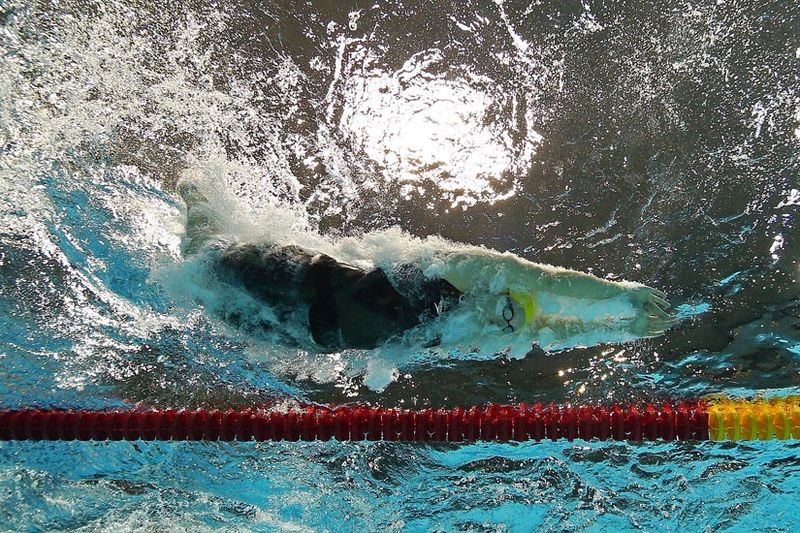 nvoking the 'body image' debate in this case is a bit of a stretch. Jones has not been papped on a beach while on holidays looking a bit comfortable around the middle. She has been selected to represent Australia at the absolute peak of competition. In the sport of swimming it doesn't get any more significant than the Olympics… Leisel Jones is a champion. Making her fourth Olympics is a spectacular achievement… But we're not blind. Discussion of her condition is legitimate, not an attack on the sisterhood.
In other words, analysts and journalists commenting that a female professional athlete is overweight or out of shape is no more a sexist attack than commenting that she has not trained in months and is therefore not prepared to do her best.
No one doubts that society places a far greater emphasis on beauty and physical fitness for women than men. But comments about professional athletes occur in a very different context. These athletes are not being compared to some social ideal size or beauty; they are being compared to the level of physical fitness that is expected of professional athletes to compete at the top of their game.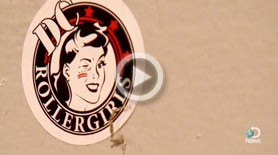 Criticism of Male Athletes
If the comments about Jones are indeed based in sexism, we would expect to find that the bodies of female athletes are put under far greater scrutiny than male athletes. That seems not to be the case. Here's some examples of critics' comments about professional athletes in the sports world.
In May a blogger for Boxingnews24.com gave his opinion of a heavyweight fighter's conditioning: "Despite being out of the ring for an entire year with which to work on whittling down all the blubber that he's put on since leaving the amateur ranks, heavyweight Odlanier Solis weighed in at a fat 267.5 pounds for his fight…"
Also earlier this year boxing legend-turned-commentator George Foreman was not shy about criticizing out-of-shape fighter Manny Pacquiao: "Pacquiao was not in shape, let's face it. He was overweight and it showed."
The New York Times wasn't impressed with NBA player Benoit Benjamin, who "has been out of shape," a diagnosis that both Benjamin and coach Chuck Daly agreed with.
In May, one basketball web site even asked its readers to vote in a poll asking about an NBA star: "Is Carmelo Anthony Out of Shape?"
Another site had a slideshow featuring "The Best Out of Shape Athletes." Coming in at number one was Shaquille O'Neal, "famous for coming into training camp terribly out of shape."
Football players are not spared either: An NBC Sports story reported that "Free agent quarterback Donovan McNabb's physical fitness was an issue in Washington during the 2010 season, and with Minnesota in 2011….Tom Pelissero of ESPN 1500 Twin Cities reported that McNabb 'was out of shape when he showed up' to Minnesota, and 'fell even more out of shape once he got benched.'"
Not to be outdone, baseball site bleacherreport.com posted its own slideshow of shame. Titled, "Pablo Sandoval and the 25 Most Out of Shape Players in Baseball," it began "If you are a major league baseball player then being fat is okay…. Maybe it's the constant travel, or the need to unwind before and after the games, but these 25 players could use a little more time at the gym."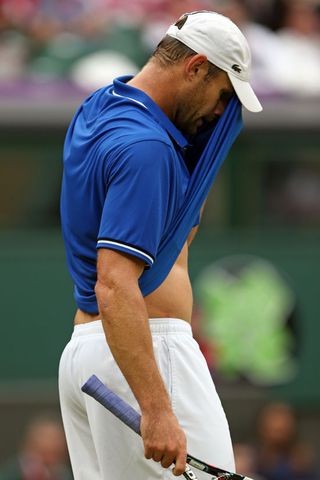 Then there's the case of tennis player Andy Roddick, who got a virtually identical treatment to Leisel Jones: a tennis Web site featuring an unflattering photograph of Roddick during a match and revealing a bit of his stomach flab. The caption read: "Andy Roddick has been playing great lately and that's not news to anyone. It seems from this photo taken on the weekend he has been growing in another direction."
It seems that, contrary to the claim that female athletes are subjected to increased media scrutiny over extra pounds because of their gender, if anything male athletes are just as likely (if not more likely) to be publicly mocked and singled out for being overweight. Rightly or wrongly, questions about male athletes being out of shape are viewed as legitimate, while the same questions about female athletes' fitness are often seen as sexist.
IMAGES:
Silver medalists (L-R) Alicia Coutts, Leisel Jones, Melanie Schlanger and Emily Seebohm of Australia pose following the medal ceremony for the Women's 4x100m medley Relay Final on Day 8 of the London 2012 Olympic Games at the Aquatics Center on Aug. 4, 2012 in London, England. (Photo by Jeff Gross/Getty Images)
Leisel Jones of Australia dives into the water for the second leg of the Women's 4x100m Medley Relay on Day 8 of the London 2012 Olympic Games at the Aquatics Center on Aug. 4, 2012 in London, England. (Photo by Al Bello/Getty Images)
Andy Roddick of the United States reacts after a point to Novak Djokovic of Serbia during the second round of Men's Singles Tennis on Day 4 of the London 2012 Olympic Games at Wimbledon on July 31, 2012 in London, England. (Photo by Clive Brunskill/Getty Images)