Obama, Romney Family Ties Share Polygamy, More
Although Obama and Romney come from starkly different backgrounds, the two share some surprising common ground.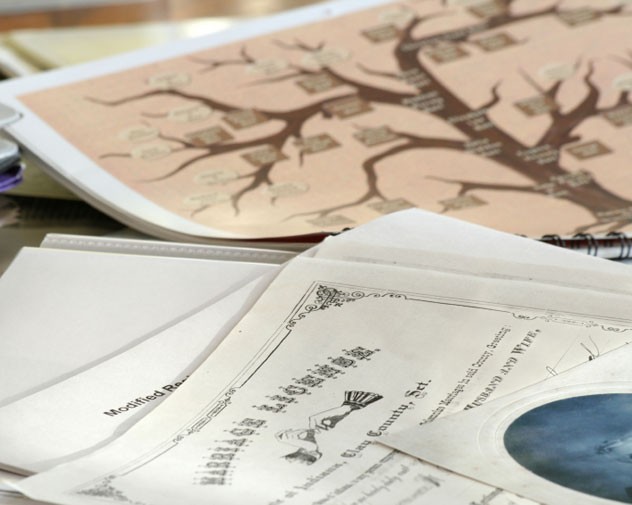 In the process of vetting presidential candidates these days, nothing is off the table. Candidates release medical records, tax returns and more as means of providing voters with insight into their backgrounds.
Ancestry.com has dug even deeper to explore the family histories of both of the presidential candidates and their spouses. Although President Barack Obama and Republican presidential candidate Governor Mitt Romney come from starkly different backgrounds, both genealogically and politically, the two do share some common ground.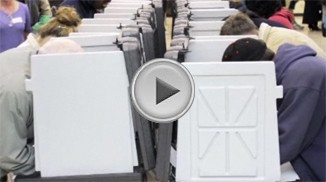 WATCH VIDEO: Find out how we'll be voting in the future.
Both candidates have polygamy in their family's past.
Neither candidate is likely to tout this part of their family histories on the campaign trail, but both have ancestors who were polygamists.
Obama's father, Barack Obama, Sr., was already married just as he was about to marry Dunham. Obama's grandfather, Hussein Onyango, had at least four wives and his great-grandfather, Obama Opiyo, had five, including two who were sisters, according to a report by the Washington Post.
During the early days of the Mormon church, of which Romney and his ancestors are members, polygamy was acceptable and widely practiced. Romney's great-grandfathers, Miles Park Romney and Helaman Pratt, practiced polygamy, and in the case of the former, even left the country as a result of anti-polygamy laws in the United States.
Romney and Obama both have family ties to past presidents.
Romney might be on the Republican ticket this year and Obama is the Democrats' candidate. But both politicians have family connections to politicians from the other side of the aisle.
The former Massachusetts governor has six former presidents of the United States within his family tree, albeit as distant relatives, including Presidents George W. Bush, George H. W. Bush, Franklin D. Roosevelt, Calvin Coolidge, Herbert Hoover and Franklin Pierce — a split of four Republicans and two Democrats.
Within his family tree, Obama can claim former vice presidential candidate Sarah Palin as kin, albeit as a 10th cousin. Obama is also related to the former vice president, Dick Cheney, who is the current president's eighth cousin, according to a report published in 2007.
Obama and Romney have roots in America tracing back to before the Revolutionary War.
According to research recently released by Ancestry.com, Obama is the 11th great-grandson of the first-ever documented slave in America, John Punch. Born in the 17th century, Punch arrived on American shores as an indentured servant in colonial Virginia. In 1640, he was enslaved for trying to escape his servitude. To the surprise of the genealogical archivists at Ancestry.com, the slave connection comes through Obama's Caucasian mother, Stanley Ann Dunham.
Digging into Romney's background, researchers with the online family history archive traced the former Massachusetts governor's American lineage back to Ann Marbury Hutchinson, a Puritan woman who came to America in the early 17th century. Hutchinson was an early settler in Rhode Island, co-founding the town of Portsmouth, and an advocate of religious liberty, according to Ancestry.com.
Photo credit: iStockphoto