Nyad's High-Tech Wetsuit Didn't Stop Jelly Stings
Distance swimmer Diana Nyad was wearing a special protective wetsuit, but jellyfish still managed to sting her.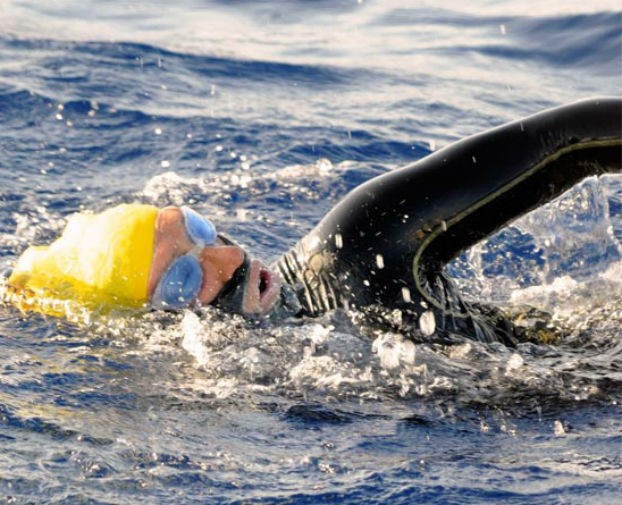 Long-distance swimmer Diana Nyad was pulled out of the water earlier today en route to the Florida Keys from Cuba. Four days into her bid, she was in the middle of a storm, suffering from jellyfish stings despite donning a high-tech wetsuit that was supposed to protect against them.
Originally Nyad, 63, wanted to attempt the roughly 100-mile crossing without a wetsuit. She'd been adamant about pursuing the massive swim with as little aid as possible, notably refusing a shark cage like the one used by Australian Susie Maroney in her historic 1997 swim.
Sharks aside, jellyfish are so dangerous that the groups governing marathon swimming changed the rules to allow wetsuits. The catch: the suits can't contain neoprene because that kind of material provides unfair floatation. So Nyad collaborated with the California-based company FINIS on a high-tech hooded sting suit that would "allow her to avoid the painful stings of the box jellyfish." While the suit's exact specifications aren't public, the suit did meet the new requirements.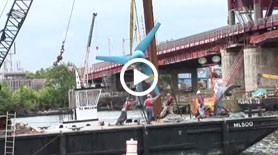 DNEWS VIDEO: Underwater Turbines Pump Out Energy
Nyad had blogged that the custom sting suit was actually harder for her to swim in than a regular bathing suit, but at night the jellyfish threat increased. In a video of Nyad demonstrating the suit she said, "The jellyfish are becoming an issue worldwide and for ocean swimmers, we're beginning to have to resort to tactics like this." Nyad's exposed skin got smeared with black-tinted anhydrous lanolin to prevent rubbing and help with warmth.
Nyad didn't encounter any jellyfish on her first try in 1978, but they thwarted her attempt last summer. "I experienced that jellyfish sting last year for 41 hours," she said in another video. "I'm lucky I lived through it frankly." This time, they struck again through her custom suit, their venom slowing her average pace. She got zapped nine times yesterday.
Ultimately, it was a large tropical storm that finally forced a weakened Nyad from the water. Her 64th birthday is tomorrow.
Photo: Diana Nyad at first light during her latest attempt to reach Florida from Cuba. Credit: Christi Barli.