NRA Releases Target Practice App for Kids
Most criticism of the app has been focused not on the content of the game but on the timing of its release. ->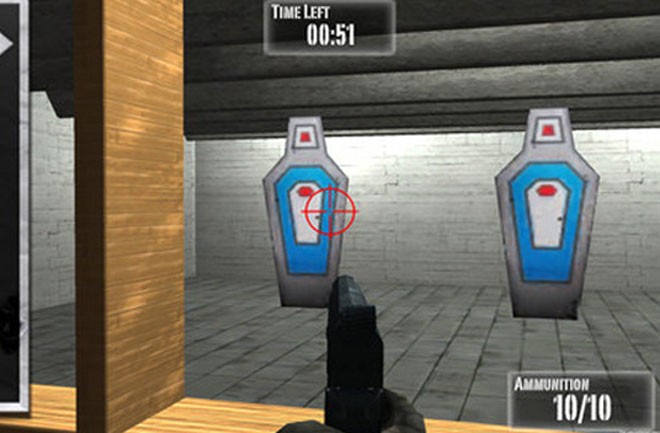 In the press conference that followed the Sandy Hook Elementary school shooting in Connecticut, where 20 children and six adults died, NRA Executive Vice President Wayne LaPierre blamed such senseless acts on reporters for glorifying killers like Adam Lanza, as well as violent movies, video games and music videos.
A month later, the National Rifle Association has released a mobile video game, which is available for the iPhone and the iPad, that lets players learn how to shoot at targets. The mobile app game, "NRA: Practice Range," was originally released for shooters ages 4 years old and up, but was updated to 12 years old and up. It puts the user in a firing range, where he can shoot a variety of handguns and rifles at stationary targets. Points are awarded for accuracy.
"It's outrageous. The NRA never seems to be able to amaze me," Joel Faxon told CNN. Faxon is  a member of Newtown's Police Commission and describes himself as a longtime gun owner.
Most criticism of the app has been focused not on the content of the game but on the timing of its release.
It's not the first time the NRA has been involved with a video game. They endorsed a shooting game called "NRA Gun Club" for the PlayStation 2 console back in 2006 and in 2008, the NRA allowed three shooting games to take it's acronym: "NRA Varmit Hunter, " "NRA High Power Competition" and "NRA Xtreme Accuracy Shooting."