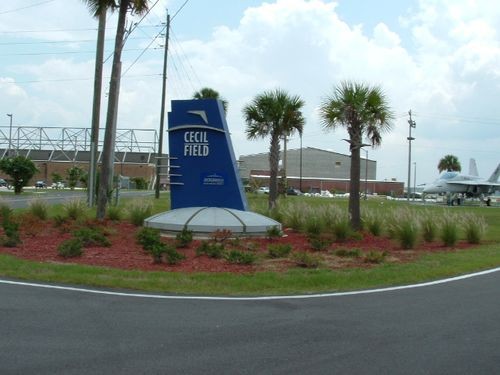 Move over Cape Canaveral. There's a new player in town able to launch people into space.
Jacksonville, Florida's Cecil Field became the country's eighth commercial spaceport on Monday, after a four-year effort to win an operator's license from the Federal Aviation Administration. 
"We're pretty excited," Debbie Jones, Community Relations Administrator with the Jacksonville Aviation Authority, told Discovery News.
The license means Jacksonville can start selling itself as a launching spot for space vehicles that take off and land horizontally, like airplanes. Potential customers include Virgin Galactic, which last month unveiled the first of six planned commercial spaceships designed to ferry passengers beyond Earth's atmosphere. The company is selling seats for the suborbital venture for $200,000.
For now, Jacksonville is the only spaceport on the east coast licensed to fly these types of spaceships, but Kennedy Space Center is looking at commercial uses of the shuttle's landing runway, which won't be needed for NASA's use much longer. Just five shuttle missions remain before the fleet is retired and the agency's next-generation of spaceships are capsules that will parachute into the ocean instead of gliding down a runway.
Spaceport operators at Cecil don't plan to limit themselves to suborbital operations either. "We'll be researching and working with orbital launches staged from the air," Jacksonville's Todd Lindner tells us.
"Horizontal launch reusable vehicles are a relatively new component to the space industry," Lindner added. "Up until this point, people are automatically assuming a vertical launch because we all grew up with watching rockets go up from the Cape."
(Cecil Field in Jacksonville, Fla., where the sky is no longer the limit. Credit: VFP-62 Squadron)