While Apple and Google had a maps tug-of-war, Nokia was quietly building a mapping app of its own.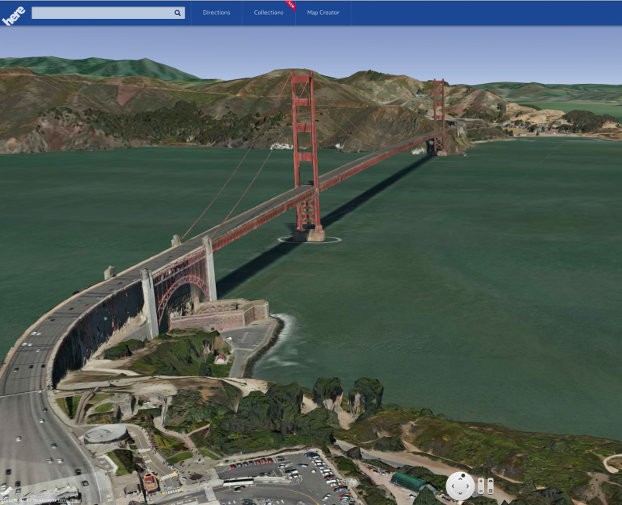 While Apple was getting slammed for its map app fiasco earlier this fall and Google snickered in the background, Nokia was quietly building mapping software of its own. This week, they launched an application called Here, a Web-based service that brings 3D imaging together with Navteq mapping capabilities.
The app is already serving as the native mapping service in Windows Phone 8, and will also be available as a third party app for iOS and Android. On top of providing directions on its cleanly designed site, Here has 3D city views, live traffic data and the ability to create your own maps for certain cities. You can also "collect" destinations to visit later on, almost like a bookmark page for places you want to visit. These destinations can be viewed across all devices running the Here site or app, thanks to its Cloud capabilities. 
At an event in San Francisco on Tuesday, Nokia head of design for location and commerce Peter Skillman said that the iPhone version of the app will be available within a few weeks "on the off chance that there may be come iPhone users that want a different map." The iPhone version of Here will have features like voiced turn-by-turn directions for driving and walking and potentially won't guide you into the ocean or direct you to a road that doesn't exist.