Nokia's Lumia 900: A New Deal For Smartphones
The Nokia Lumia 900, running Microsoft's Windows Phone 7 software, represents a comeback attempt by two mobile has-beens.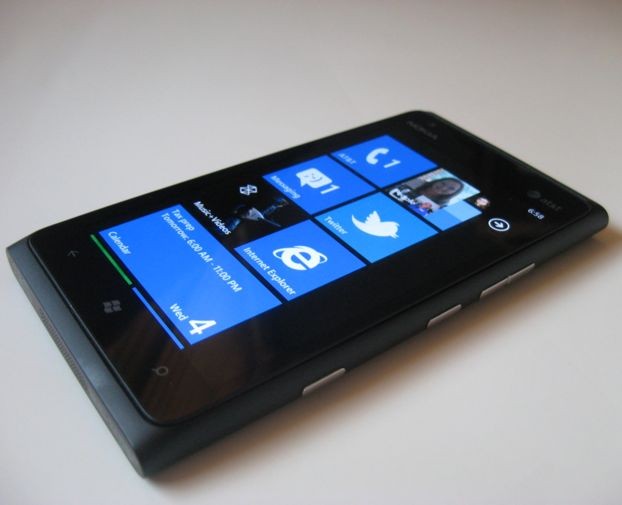 There's a new Nokia smartphone that has many techies intrigued, and yet the year is not 2005, about the last time that Finnish manufacturer could claim supremacy in the business. Crazier still, this model runs Microsoft software, which also last saw is heyday around then.
The subject of this interest, the Nokia 900, amounts to a comeback bid by two mobile has-beens. This device, $99.99 from AT&T Wireless for new or renewing customers, is the most notable product of the Finnish manufacturer's decision two winters ago to bet its future on Microsoft's Windows Phone 7 operating system.
NEWS: Google has 'Terminator'-Like Glasses for Smartphones
WP7 owes nothing to Microsoft's clumsy, awkward Windows Mobile software (or, for that matter, Nokia's sluggish Symbian). Programs and menus whoosh in and out of view with a glasslike smoothness, while the interactive tiles of WP7's home screen provide a simple and easily customizable overview of new text messages, e-mails, calendar appointments, app updates and other pending items.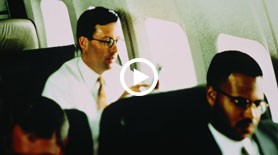 DNEWS VIDEO: WHY DO WE HAVE TO TURN OUR PHONES OFF ON AIRPLANES?
Sadly, that elegance crumples once you plug the 900 into a computer. Synchronizing photos or music from a PC or Mac requires extra software, as does the simpler task of downloading photos taken with this phone's 8-megapixel camera. You can't even beam pictures to a computer via Bluetooth; like Apple's iOS but unlike Google's Android, WP7 leaves out that basic function.
WP7 does fine syncing contacts and calendars to and from cloud-based services like Google or Microsoft. But if you use Microsoft's Outlook on a home computer, it's more trouble to sync that program with a Lumia 900 than with an iPhone.
One other false note: WP7's maps app only offers directions for driving and walking, leaving out the helpful transit navigation available at the regular Bing Maps site.
NEWS: Your Smartphone is Costing You Sleep
The trim hardware Nokia wrapped around Microsoft's software qualifies as decent but not outstanding. The 900's 4.3-in. display looks great but is well below the iPhone's retina-display resolution. Its 16 gigabytes of storage can't be augmented with a microSD Card. Its camera did well with outdoor shots, but high-contrast exposures confused it as much as other phone cameras.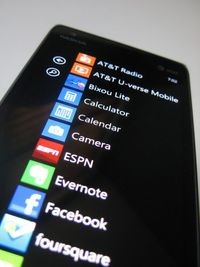 Battery life on the review unit loaned by AT&T didn't surpass other smartphones with fast but power-hungry LTE wireless. That 900 kept 71 percent of a charge after 24 hours in idle. In a worst-case test, with its screen illuminated almost full-time and the Slacker Web radio app playing, its battery (like the iPhone's, sealed inside its case) lasted 4 hours and 45 minutes.
That's nowhere near new-iPad wonderful, although it's not Galaxy Nexus woeful either; I could get through a workday with this thing.
But when the phone ran down overnight and I plugged it into a Samsung USB charger that other devices tolerate, it wouldn't boot up or resume charging.
The biggest uncertainty over the 900's worth, and that of WP7 in general, is the iffy selection of Microsoft's 80,000-app Windows Phone Marketplace. Although such popular titles as Facebook, Twitter, Foursquare, Yelp and Evernote now offer WP7 versions, their quality varies widely. Foursquare's artful efficiency has no match in Twitter's buggy release.
Many others just aren't available. The Pandora Web radio app, for instance, still doesn't support WP7. Even Microsoft's own Skype has yet to grace the Marketplace with a version of its video-calling app for the 900's 1 megapixel front-facing camera.