No Late Fees? Libraries Lend to Kindle
Libraries decide to work with, not against, e-readers.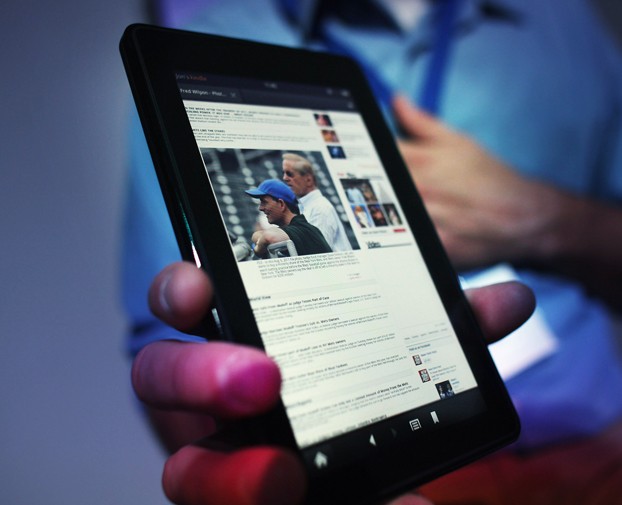 In an attempt to keep up with the times, 11,000 libraries in the United States are now lending e-books to Kindle users. In our paperless world, this is probably an ingenious way for libraries to remain relevant and keep library cards in wallets. Kindle owners and Kindle app users can access this service by getting a local library card (find out if your library does this here) and an Amazon account.
Titles can be searched and reserved on the library's site. If the desired title is available it can be sent to the Kindle after being redirecting to Amazon, if not readers can be put on a hold list. (Sometimes hold lists can get long, The Immortal Life of Henrietta Lacks has 34 patrons waiting for it at my local library.) The e-books go by the same rules that purchased e-books do; they sync with Whispersync and are integrated with Twitter and Facebook. The only catch is that unlike books from the Kindle storefront, library e-books can't be downloaded with 3G, only USB and Wi-Fi.
Credit: Spencer Platt/Getty Images