NICB Names Top 10 Hot Wheels Car Thieves Play With
As a child I loved playing with Hot Wheels. These days, however, that term means something entirely different. That is the name of the list compiled by the National Insurance Crime Bureau and today they released their Top 10 list of most stolen vehicles in the U.S. At the top of that list (yet again) [...]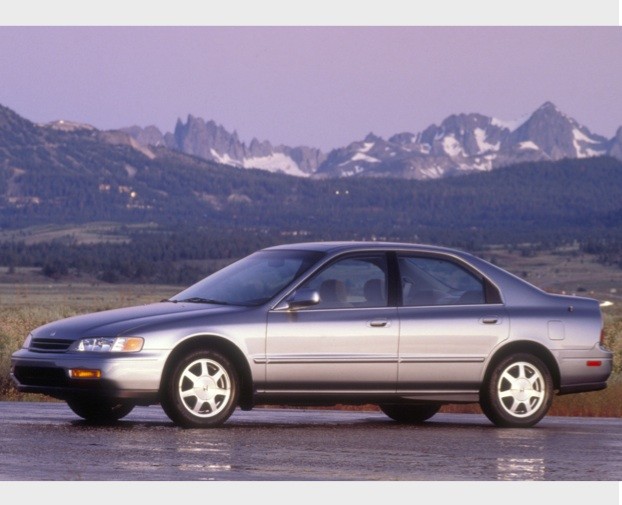 Photo: Honda
As a child I loved playing with Hot Wheels. These days, however, that term means something entirely different. That is the name of the list compiled by the National Insurance Crime Bureau and today they released their Top 10 list of most stolen vehicles in the U.S.
At the top of that list (yet again) are the Honda Accord, Honda Civic and Toyota Camry. These models also just happen to be some of the top selling automobiles here in North America as well.
Specifically, NICB listed the 1994 Honda Accord as the most stolen vehicle in 2010 stating thieves took nearly 52,000 of them overall but they clarify that fewer than 5,700 Accords that were produced since 2000 have been stolen. NICB attributes that statistic to improved anti-theft technologies being built into newer models.
The list shows domestic brands taking six of the top 10 spots in 2010 for the first time since 2002. The 1999 Chevrolet Silverado pickup led the way followed closely by the 1997 Ford F-150. Dodge made the list with its 2004 Ram pickup followed by the 2000 Caravan minivan and Ford finished by adding the 2002 Explorer and 1999 Taurus in the mix.
Despite the numbers of stolen vehicles reported NICB predicts that when the FBI figures come in later this year 2010 will actually post the fewest auto thefts since 1967, a fact consumers and insurers alike will celebrate.
NICB suggests a "four-layered" approach to preventing auto theft:
• Common Sense: Lock your car and take your keys. It's simple enough, but many thefts occur because owners make it easy for thieves to steal their cars.
• Warning Device: Having and using a visible or audible warning device is another item that can ensure that your car remains where you left it.
• Immobilizing Device: Generally speaking, if your vehicle can't be started, it can't be stolen. "Kill" switches, fuel cut-offs and smart keys are among the devices which are extremely effective.
• Tracking Device: A tracking device emits a signal to the police or to a monitoring station when the vehicle is stolen. Tracking devices are very effective in helping authorities recover stolen vehicles. Some systems employ "telematics" which combine GPS and wireless technologies to allow remote monitoring of a vehicle. If the vehicle is moved, the system will alert the owner and the vehicle can be tracked via computer.