NFL Stars Team Up to Stop Famine in its Tracks
This Sunday as America noshes on nachos, takes a collective swig of Budweiser and watches the Patriots crush the Giants (or vice versa) between million-dollar ad campaigns, this is one 52-second spot we won't see: Now that their own seasons have ended, NFL superstar wide receivers and longtime buddies Anquan Boldin of the Baltimore Ravens [...]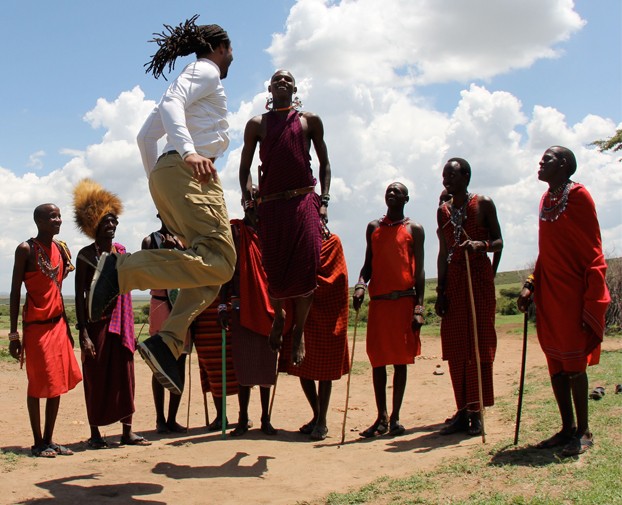 Photo: Arizona Cardinals
This Sunday as America noshes on nachos, takes a collective swig of Budweiser and watches the Patriots crush the Giants (or vice versa) between million-dollar ad campaigns, this is one 52-second spot we won't see:
Now that their own seasons have ended, NFL superstar wide receivers and longtime buddies Anquan Boldin of the Baltimore Ravens and Larry Fitzgerald of the Arizona Cardinals are teaming up to get the word out about the more than 13 million East Africans in Kenya, Ethiopa, and Somalia who have been traumatized by drought and are facing starvation.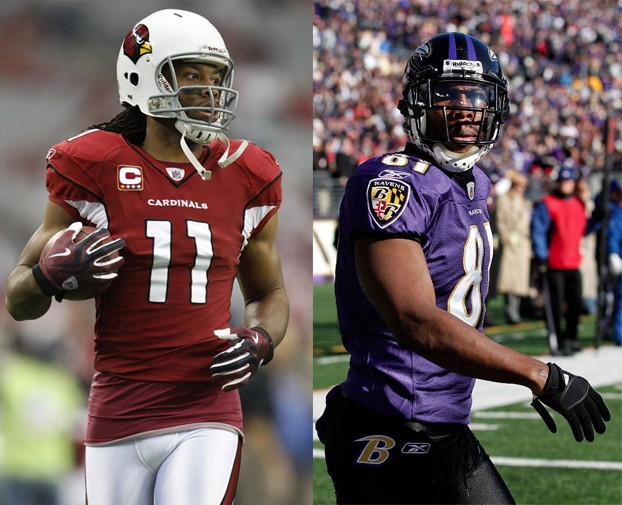 Photo: Arizona Cardinals and Baltimore Ravens
"This season the rains failed in many areas, causing the worst drought in 60 years," says Boldin, who joined the Baltimore Ravens in 2010 after seven seasons with the Arizona Cardinals. "More than three months after famine was declared in Somalia the disaster in East Africa continues and help is still desperately needed."
The rains have arrived, but the fast and heavy downpours have added to the crisis, causing flood and mudslides that kill cattle, bring typhoid, malaria, cholera, and pneumonia, and make roads impassable.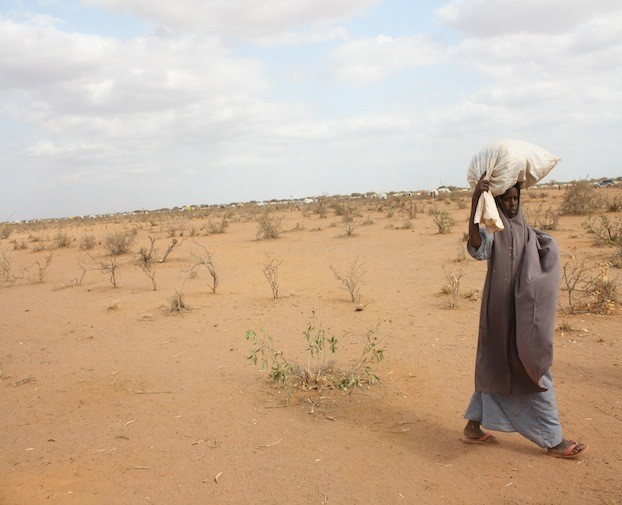 Photo: Jo Harrison/Oxfam
"In a region where life in many places depends on the ability of trucks to deliver water to remote areas, making sure aid gets there is more important now than ever," said Fitzgerald, now in his eighth season with the Cardinals. "Anquan and I are working together with Oxfam America to keep the crisis in the public eye and ensure that critical aid gets delivered to those who need it."
In southern Somalia, the situation remains especially dire: An estimated 750,000 men, women, and children are facing famine. Emergency conditions are expected to last well into 2012.
What is Oxfam doing? The organization, which has been working in the region for more than four decades, is trying to reach more than three million people to deliver critical aid and create new models of sustainable development to create lasting change in the region.
What can you do? No need to get off the couch. Donate $10 to Oxfam now by texting OXFAM to 25383.