NFC-Enabled Business Cards Link You Up
Business cards embedded with a microchip give professionals "one tap" access to all of the essential details.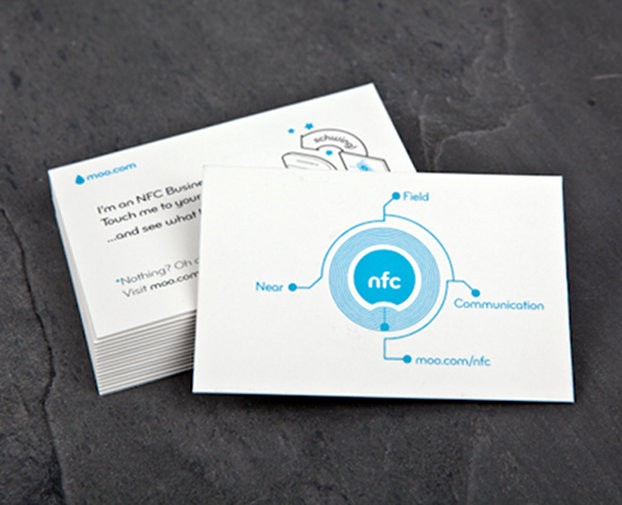 The way we do business is changing, and apparently so is the way we market our skills. A new kind of business card embedded with an NFC microchip bridges the gap between face-to-face meetings and online ones.
The card comes from U.K.-based MOO and uses the same technology found in "tap to pay" cards. When someone taps an NFC-enabled phone with this business card all sorts of info can be pulled from a webpage. You can integrate your personal website, LinkedIn profile, maps, coupons, Pinterest boards and more, all on one card. It's almost like bunching all of that Internet information that makes you you into one tiny card. Perfect for marketing, not so great if you lose one.
This business savvy gizmo is friendly with Android, Windows and even Blackberry. But iPhone users? Not so much. NFC-capabilities have yet hit the iOS user base, but don't worry Apple toters, MOO isn't selling these nifty cards just yet. They are however, including one free NFC-enabled business card in all orders while supplies last.