New Years No. 1 Holiday with Thieves - For Stealing Your Car
The National Insurance Crime Bureau has just released a study that examined auto thefts by holiday during 2010. The results? Car thieves seem to prefer New Year's Day as their top choice for thievery, with some 2,347 vehicles reported stolen. Perhaps some good news out of that study was that if found Christmas Day as [...]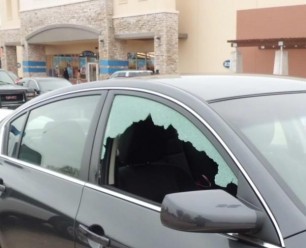 Image: Author
The National Insurance Crime Bureau has just released a study that examined auto thefts by holiday during 2010.
The results? Car thieves seem to prefer New Year's Day as their top choice for thievery, with some 2,347 vehicles reported stolen.
Perhaps some good news out of that study was that if found Christmas Day as ranking lowest in number of auto thefts.
Five states led the number of thefts in that same study (California, Texas, Florida, Illinois, and Georgia) with California leading the way although its highest theft holiday was actually President's Day. The others followed the national trend with New Year's Day leading holiday thefts and Christmas seeing the fewest on a holiday.
The NICB study also revealed overall number of auto thefts declining in 2010 over the previous year and the highest number of thefts for the year for any day was June 1st with 3,001 thefts followed by Oct. 1st at 2,598 thefts reported.
The 2010 holiday ranking of thefts as reported to the National Crime Information Center were:
1. New Year's Day (2,347)
2. Memorial Day (2,122)
3. Halloween (2,064)
4. Labor Day (2,020)
5. New Year's Eve (1,986)
6. Christmas Eve (1,928)
7. Independence Day (1,914)
8. President's Day (1,903)
9. Valentine's Day (1,745)
10. Thanksgiving (1,605)
11. Christmas Day (1,361)
To help protect your vehicle, the NICB suggests a layered approach that combines common sense with modern technology.
These include:
• Remove your keys from the ignition
• Lock your doors/close your windows
• Park in a well-lit area
• Use audible alarms
• Steering column collars
• Theft-deterrent decals and etchings
• Ignition and fuel cutoffs
And as a final layer of protection, a GPS-enabled vehicle tracking device should the above not deter the criminal.