New Titanic Wreck Photos Surface: Big Pics
Aug. 30, 2010 -- A high-tech expedition to the site of the Titanic wreck has yielded the first photos of the sunken oceanliner since 2004.
Using sonar, 3D technology and an automated submersible vehicle, the group RMS Titanic is leading the expedition to create the most detailed portrait ever of the ship that sank nearly 100 years ago.
Although the team's work is far from over, Mother Nature has put the crew's work on hold as Hurricane Danielle makes its way through the Atlantic. Powerful waves and strong winds have forced researchers back to land until the storm passes.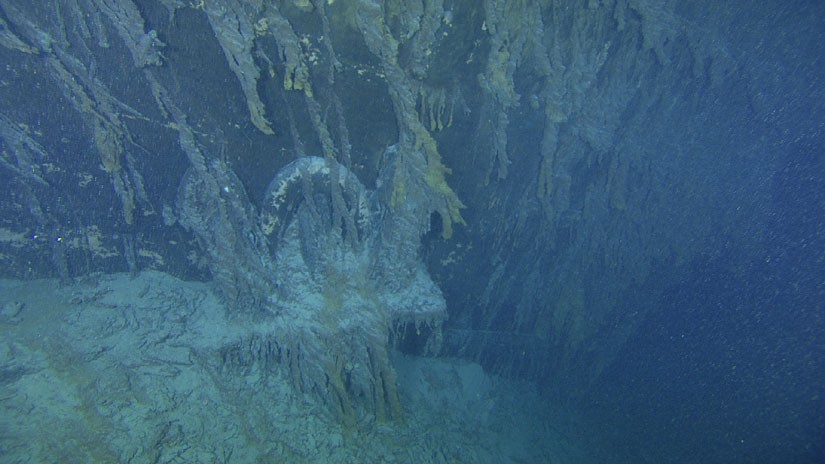 Rusticle growth along one of the anchors on the starboard side of the Titanic bow.Premier Exhibitions, Inc. / Woods Hole Oceanographic Institution
The Titanic, a luxury passenger ship once thought to be unsinkable, hit an iceberg on April 14, 1912 and sank in the early morning of April 15, 1912, killing 1,500 people.