New iPad Mini Eats Steve Jobs' Words
Apple's new iPad mini is lighter and thinner than its big brother, but Android alternatives cost still less.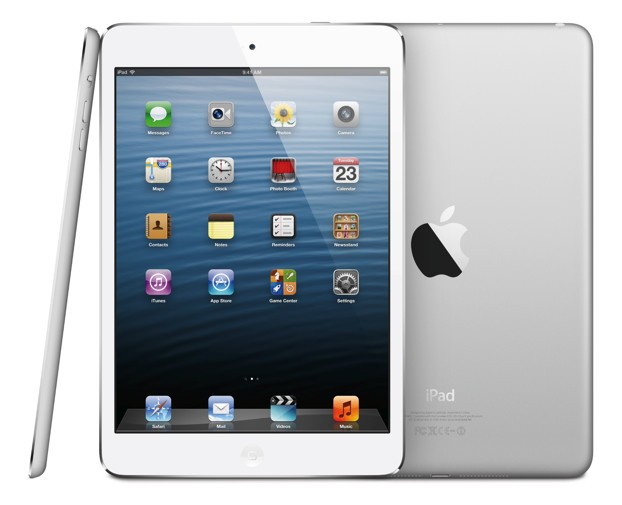 Apple has a smaller iPad coming, and no, it won't come with a sheet of sandpaper.
Just over two years ago, Apple co-founder Steve Jobs held forth on an earnings conference call about the impossibility of making a good tablet with a screen smaller than the iPad's roughly 10-inch display.
"There are clear limits of how close you can physically place elements on a touchscreen before users cannot reliably tap, flick or pinch them," Jobs said, citing Apple's research. And no, a higher screen resolution wouldn't help upcoming Android-based tablets: "It is meaningless unless your tablet also includes sandpaper, so that the user can sand down their fingers to around one-quarter of their present size."
SLIDESHOW: 7 Twisty-Bendy Gadgets on the Horizon
Well, never mind. The new iPad mini sports a 7.9-inch display — and a 1024 by 768-pixel resolution, short of the ultra-fine Retina displays on the iPhone 5 and this spring's new iPad (itself just replaced by a fourth-gen model with a processor Apple calls twice as fast).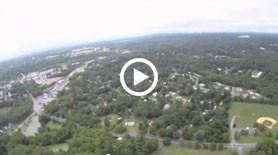 DNEWS VIDEO: iPhone in Space Explained
Apple will start taking pre-orders for the iPad mini this Friday, with the tablet arriving in stores a week later. It starts at $329 for a model with 16 gigabytes of storage and Wi-Fi Internet access; a 32 GB edition goes for $429 and a 64 GB unit for $529. Support for LTE mobile broadband from AT&T, Sprint or Verizon Wireless will add another $130; those versions should come about two weeks later.
Those prices also break with Apple's past practices. The iPad beat the price of any name-brand Android tablet by a large margin for many months, and even today there's little daylight between most 10-inch Android models and the $499 price of an iPad, or the $399 cost of the iPad 2 Apple still sells.
But you can now buy a quality, 7-inch Android tablet — in the form of Google's pleasant Nexus 7 or Amazon's new Kindle Fire HD, each with a slightly higher resolution than the mini–for $199.
The quality of these smaller Android tablets, especially in terms of battery life, has also advanced greatly from the first, inadequate attempts.
PHOTOS: 10 Gadgets to a Badass Dorm Room
Apple has had no trouble charging a premium for superior engineering in its laptop and desktop computers. (Executives didn't reveal the iPad mini at Apple's event in San Jose — webcast online, a rarity for the company — until after introducing a new MacBook Pro laptop with a 13-inch Retina display, an updated Mac mini and a radically thinner iMac without an optical drive.)
In this case, the Cupertino, Calif., company can point to the iPad mini's extra screen real estate (about 35 percent more space, between its slightly larger size and less-rectangular proportions), high-definition front webcam and 5-megapixel back camera. The iPad mini also lighter and thinner than competitors, at .68 pounds and just over .28 inches thick; note that it, like the iPhone 5, drops the old 30-pin dock connector for Apple's smaller Lightning cable.
The diversity and quality of iPad applications also put Apple's tablets well ahead of those running Google's operating system, on which too many apps do nothing with tablet screens' extra pixels.
If the browser on a tablet is only one app among many, those are important and maybe overwhelming considerations. But if you spend most of your time on such a device on the Web, with occasional detours to watch a movie or read an e-book, how much are a little more screen and a little less weight worth to you?