New High Tech Climbing Wall is Sleek and Sexy (Video)
The indoor climbing wall has served up formidable challenges to rock climbers everywhere, for those times when they just can't get to an outdoor crag. Climbing gyms are filled with walls of many routes, or problems, to boulder -- or you can even build a climbing wall yourself at home. However, it all looks sort [...]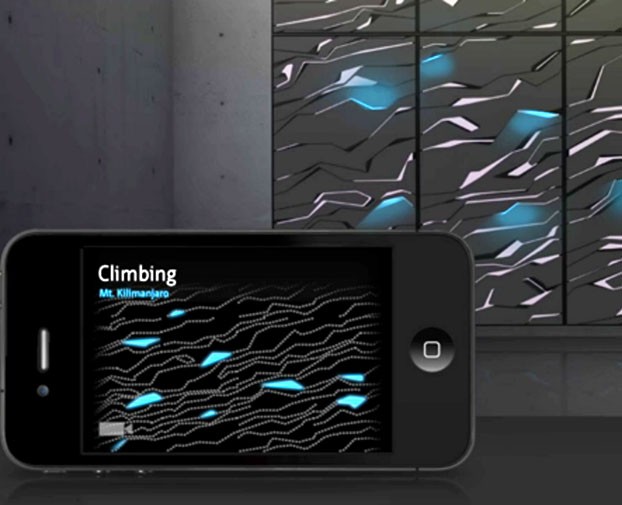 Photo via LUNAR Europe on vimeo
The indoor climbing wall has served up formidable challenges to rock climbers everywhere, for those times when they just can't get to an outdoor crag. Climbing gyms are filled with walls of many routes, or problems, to boulder — or you can even build a climbing wall yourself at home. However, it all looks sort of crude with all the funky holds in random places, with colored tape all over, and messy chalk dust everywhere.
But now there's NOVA, the sleekest, sexiest high tech bouldering wall out there so advanced, you can select routes with your iPhone. According to io9, NOVA is a product of ingenuity by Lunar Design Europe, who realized the problem with home bouldering walls is that "pro gear in the home is out of place. Since it lived in the gym, no one re-considered the design." After many sketches and designs, they created "a personal climbing wall that challenges the design expression of exercise equipment."
In layman's terms, they created a contemporary-looking wall fixture that looks like a work of art, with many grooves in it. These grooves light up in specific spots, denoting the hold of a problem's route, which are turned on or off via mobile device. And when you're done, you can simply switch the wall to Ambient Mode to set the mood lighting for activities other than bouldering.
"From a functional object, transforms from workout tool to ambient lighting and sculpture, showing off the user's passion for their lifestyle through outstanding aesthetics. And clever integration of interactive projections creates an immersive training experience."
Never mind the artsy definition; just watch the video demo: