New Film Provides Breathtaking Evidence of Glaciers Melting
If you're unsure whether or not climate change is hype or not, a new movie may have you convinced the hype is real. Chasing Ice is an upcoming documentary that follows National Geographic photographer James Balog, who himself was a skeptic about climate change. But in 2005, while on assignment in the Arctic, he saw [...]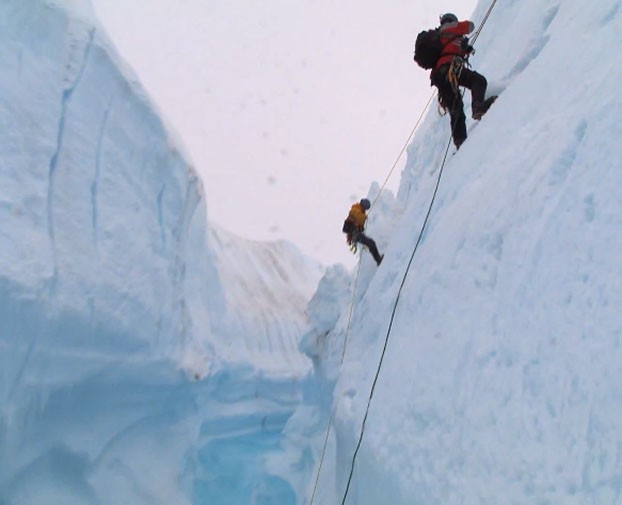 Photo via WeAreExposure on YouTube
If you're unsure whether or not climate change is hype or not, a new movie may have you convinced the hype is real. Chasing Ice is an upcoming documentary that follows National Geographic photographer James Balog, who himself was a skeptic about climate change. But in 2005, while on assignment in the Arctic, he saw for his own eyes, just how fast the glaciers of our polar regions are melting. He has since been on a mission to document the melting glaciers as evidence in the climate change debate — as well as take breathtaking photographs for the history books.
"This is the memory of the landscape. That landscape is gone. It may never be seen again in the history of civilization — and it's stored right here," he says, holding up his camera's memory card, in the trailer:
The film not only documents the changing, melting landscape, but goes in the the drama of shooting such an assignment, from climbing down deep glacier chasms and inevitable technical difficulties. It's a good thing Balog brought his waterproof casing for his camera; at the rate the ice is melting, he probably couldn't take the risk.