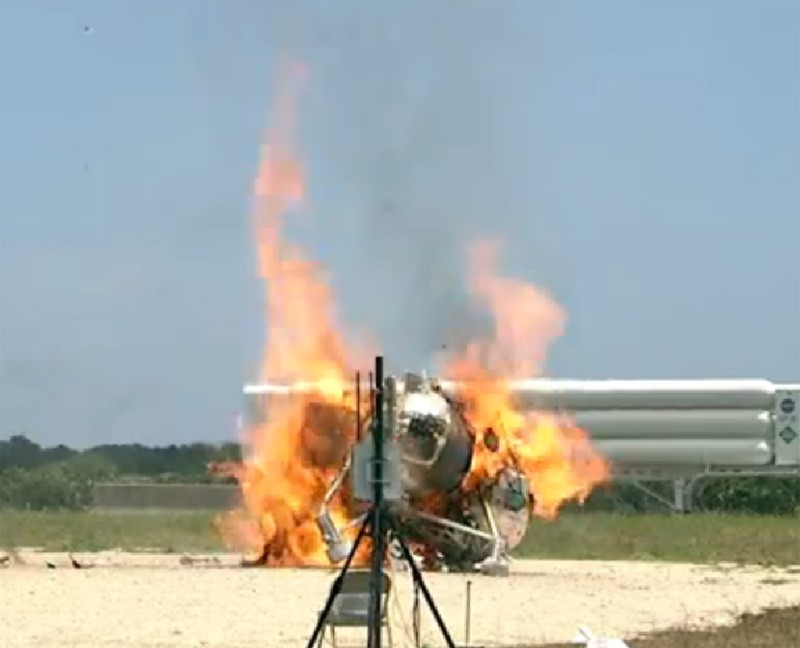 Lest anyone think that NASA's flawless landing on Mars this week didn't come without some blood, sweat and tears along the way, consider the sad fate of the agency's prototype moon lander, Morpheus.
After a successful tethered flight test program at NASA's Johnson Space Center in Texas, where the 1,700-pound experimental vehicle was made, Morpheus was transferred to the Kennedy Space Center in Florida last month to begin a series of free-flights.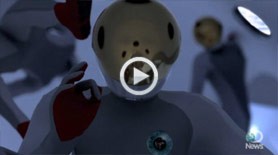 WATCH VIDEOS: SPACEFLIGHT AND EXPLORATION
The team set up a launch site at the north end of the shuttles' landing strip and buckled down for a test run Thursday. The lander, which looks something like a flattened insect, lifted off as expected, but seconds later it canted over on its side and crashed to the ground. NASA Television, which was broadcasting the test, fell silent as flames engulfed the vehicle. Any chance of salvaging it ended when a spectacular explosion, probably caused by the rupturing of the fuel tanks, ignited a second burst of smoke and flame.
The project, an example of what the former project manager called "Home Depot engineering" in an interview with Discovery News, was a low-budget, innovative program to infuse new autonomous landing capabilities and green fuels into a lander that could be used to haul cargo to the moon or other destinations beyond the solar system.
NASA says we should expect the occasion failures in test programs — that's what they are for.
"Failures such as these were anticipated prior to the test, and are part of the development process for any complex spaceflight hardware," the agency said in a statement.
The cause of the crash is under investigation.
Image: Morpheus' burns. Credit: NASA Television