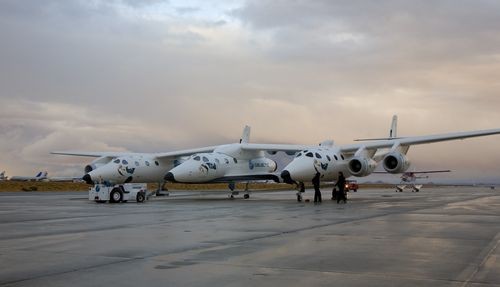 Even at $200,000 a ticket, the lines for a suborbital ride
into space may soon be growing longer. The U.S. government is proposing to
spend $75 million over the next five years to send science experiments — and
presumably scientists — into space.
"For everyone who has dreamed of participating in the grand
adventure of spaceflight, this $75 million commitment marks the dawn of a new
space age," said Alan Stern, NASA's former lead scientist who is now
spearheading several commercial and research agency initiatives interested in
suborbital spaceflight.
NASA's deputy administrator Lori Garver this week outlined
plans for a $15-million-per-year program to pay for dozens of science and
educational experiments to fly on commercial suborbital vehicles. Including
Virgin Galactic, which in December unveiled its first passenger suborbital
spaceship, companies in the industry include Armadillo Aerospace, Blue Origin,
Masten Space Systems and XCOR Aerospace.
The funding is part of Pres. Obama's $19 billion budget
request for NASA for the year beginning Oct. 1.
Also at the Next-Generation Suborbital Researchers
Conference in Boulder, Colo., where Garver announced the NASA initiative,
Virgin Galactic said its passenger list for suborbital flights has now reached
300 people.
Scaled Composites of Mojave, Calif., which is building
Virgin's spaceships,  is expected
to begin test flights of the first vehicle, named Enterprise, soon.
(The Dec. 7, 2009 debut of the world's first commercial passenger spaceship in Mojave, Calif. Credit: Virgin Galactic.)