Music Meant to Torture Included Julio Iglesias
Political opponents of Chilean dictator Pinochet were tortured with pop music. Continue reading →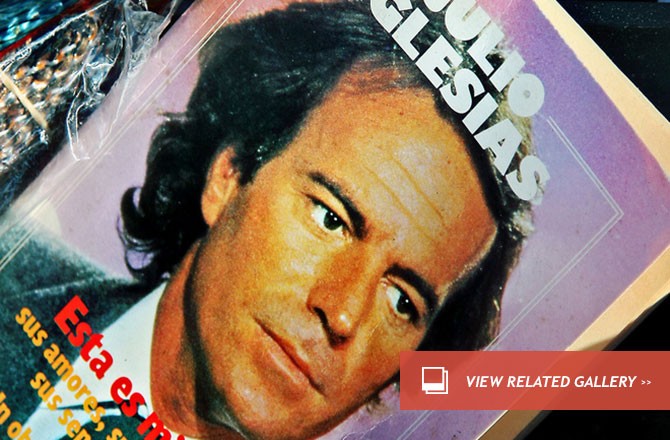 Chilean torturers under the dictatorship of Augusto Pinochet tormented their victims by playing certain music repeatedly and at very loud volumes, a new investigation has revealed.
Army general Pinochet led Chile from 1973 until he transferred power to a democratically elected president in 1990. Upon seizing power, Pinochet and his regime imprisoned approximately 40,000 political opponents in 1,132 detention centers where prisoners endured both physical and psychological torture.
University of Manchester researcher Katia Chornik interviewed survivors. They explained that the following songs were played during torture sessions at houses, concentration camps and prisons:
George Harrison's "My Sweet Lord"
The soundtrack to the film "A Clockwork Orange"
Joaquin Rodrigo's "Aranjuez Guitar Concerto"
Multiple songs by Julio Iglesias
The protest anthem "Venceremos"
One former prisoner also recalled how her jailers would sing the Italian pop hit "Gigi l'Amoroso" especially for her as they were taking her to the interrogation room. They continued to play it while they were torturing her.
Professional musicians were among the captured. Víctor Jara, well known in Latin America, was reportedly ordered to play the guitar after having his wrists broken by his captors.
Music wasn't always associated with suffering, though.
Two former prisoners managed to keep a pocket radio with them. They remember hearing Harry Nilsson's "Without You," "Alone Again" by Gilbert O' Sullivan, and "Morning Has Broken" by Cat Stevens as being comforting and empowering songs that gave them courage before immanent torture sessions.
Many prisoners sang, sometimes secretively. In the less violent camps, they were able to play musical instruments and put on shows. A choir even formed at Tres Álamos (Santiago), one of the largest camps for political prisoners.
The findings come from Chornik's ongoing study, "Sounds of Memory: Music and Political Captivity in Pinochet's Chile."
Image: Tomas Fano, Flickr