Mountain Biking in Nepal: Strength in Numbers at the Roof of the World
What's it like to bomb down some incredible singletrack at the world's highest mountain bike park? Thanks to the people behind a new bike film project, Strength in Numbers, we can get a taste of mountain biking in Nepal, along with an introduction to the cycling scene in that iconic Himalayan country. "The riding community [...]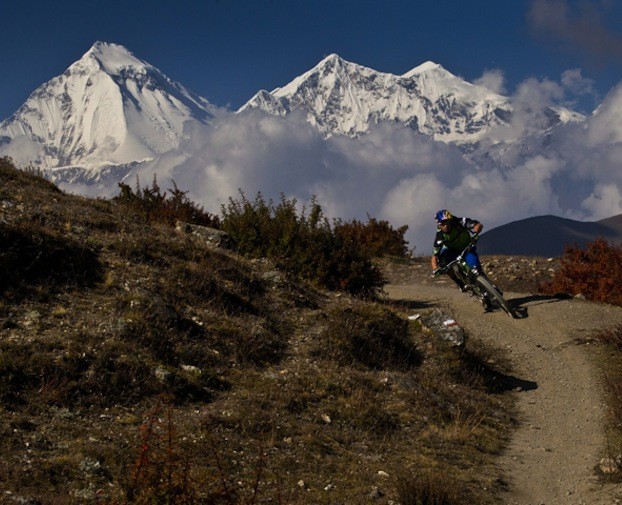 What's it like to bomb down some incredible singletrack at the
What's it like to bomb down some incredible singletrack at the world's highest mountain bike park? Thanks to the people behind a new bike film project, Strength in Numbers, we can get a taste of mountain biking in Nepal, along with an introduction to the cycling scene in that iconic Himalayan country.
"The riding community in Nepal is just emerging. In Nepal, walking is the primary form of transportation resulting in a seemingly endless amount of paths, trails and routes connecting people and places throughout the landscape. What's new for the Nepalese is the concept of riding mountain bikes on these trails. A core group of riders committed to sharing the riding experience with all have kick-started the mountain bike community here. Their enthusiasm and perseverance reminds us of what its like to be part of a movement." – Anthill Films
The film Strength in Numbers is a community film from Anthill Films, Red Bull Media, Shimano, and Trek, and their vision for the film is to develop the potential "for every mountain biker in the world to see and share the film".
"A new action sport documentary, Strength in Numbers is a rally call to connect all mountain bikers, regardless of location or language or discipline. The film captures a true way of life, from the world's best pros to those who are just learning to love the sport."