Most and Least Influential Social Media Celebs
You may be surprised to learn that neither Justin Bieber nor Lady Gaga are the most influential on social media.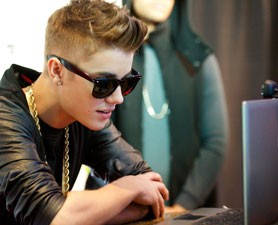 By Chad Brooks, BusinessNewsDaily
While he isn't currently available for promotional work, President Barack Obama would
have the most success on social media endorsing businesses' goods and services, new research shows.
A study by social marketing platform SocialToaster
revealed that Obama is considered the most influential celebrity on
social media. Justin Bieber, Lady Gaga, Ashton Kutcher and Anderson
Cooper followed the president on the rankings of social influencers.
NEWS: Should We Launch Justin Bieber Into Space?
On the flip side, the research found that former Republican presidential nominee Mitt Romney was the least influential celebrity on social media, finishing just below Madonna, Kanye West and Sean Hannity.
While
celebrities might be influential on social media in some aspects, it's
those closest to us who make the largest impact when it comes to the
important issues. Nearly all of the social media
users surveyed agreed that a social media post from a close friend or
family member was most likely to influence them on important subjects,
with politicians and athletes the least likely to influence them.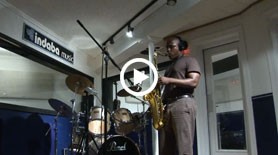 DNEWS VIDEO: MUSICIANS JAM FROM AFAR
"While
it was no surprise that in this election year Barack Obama would be
ranked the most influential person in social media, it was surprising to
us that Justin Bieber and Lady Gaga would beat Madonna and Kanye West,"
said Brian Razzaque, CEO of SocialToaster.
"We were also surprised to
see that friends had more pull than family when it came to influencing
the sharing of social media content."
Regardless of whom it comes
from, there are some posts that will quickly result in an unfollowing,
the study discovered. Nearly three-quarters of those surveyed said a
racist post would cause them to immediately unfollow someone on social
media. Other types of posts that result in a loss of followers include
sexism, pornography, repetitive, overly personal posts and those that
use poor grammar.
ANALYSIS: Artisit to Clone Obama and Lady Gaga
The researcher was based on surveys of 3,000
SocialToaster Super Fans, which consist of social media experts and
professionals, many of whom work with some of the nation's leading
brands. The experts range from those who work in the entertainment
industry who represent numerous television shows and movies to those who
work in professional sports, including the Baltimore Ravens and the
Detroit Pistons.
Follow Chad Brooks on Twitter @cbrooks76 or BusinessNewsDaily @BNDarticles. We're also on Facebook & Google+.
10 Unlikely and Surprising Kickstarter Successes of 2012

10 Best Jobs for People Who Love Celebrities

What's Your Technology Personality Type?
Copyright 2013 BusinessNewsDaily, a TechMediaNetwork company. All rights reserved. This material may not be published, broadcast, rewritten or redistributed.
Credit: Mark Makela/Corbis