Modular Keyboard Lets You Rearrange Keys to Your Liking
Whether you're a Dvorak diehard or a QWERTY fan, this modular keyboard will satisfy your typing needs. The Puzzle Keyboard, a red dot award winner for design concept, uses rearrangeable keys to adjusts to users' needs. For those who frequently use odd keys (such as F1-9) or program custom shortcut keys, this would allow them [...]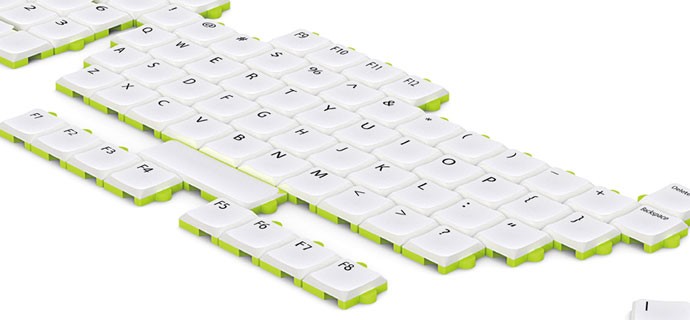 Image: red dot
Whether you're a Dvorak diehard or a QWERTY fan, this modular keyboard will satisfy your typing needs.
The Puzzle Keyboard, a red dot award winner for design concept, uses rearrangeable keys to adjusts to users' needs. For those who frequently use odd keys (such as F1-9) or program custom shortcut keys, this would allow them to layout a keyboard to their liking, in theory promoting typing efficiency.
Furthermore, the keyboard can be angled to adjust for ergonomics and wrist relief. But the possibilities don't end there.