Mobile Wallet Set to Replace Credit Cards
A app allows customers to pay for purchases without a credit card or even tapping a smart phone against a device at the cashier's counter.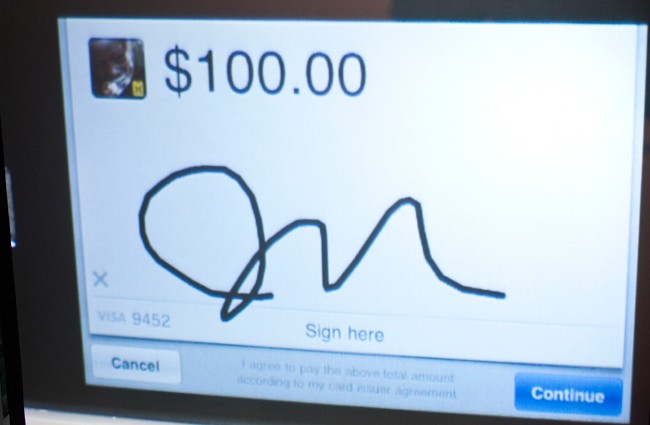 Twitter co-founder Jack Dorsey is hoping to pull another paradigm-altering product out of his hat. His company Square has developed a phone app that's designed to take physical credit cards out of the purchasing experience. iPad, iPhone and Android users can use the app to select the store in which they find themselves. If the store has the corresponding app installed, then the cashier can select the customer's name and the total is automatically charged to the customer's credit card on file. This app is currently available for free in the Apple and Google app stores.
The idea for this app grew out of a previous product that Square developed in 2009, which allows cell phone users to connect a credit card scanner to their headphone jacks. Jack Dorsey told CNN that "the company processes $1 billion in purchases annually and has handled 1 million transactions so far this month."
The company's ambition may be impressive, but Square could easily be bulldozed by the big players in this very competitive market. The old credit card companies have not been taken totally off-guard because plans for mobile wallets have long been in the works. In fact, Visa, which is a strategic investor in Square, is itself launching its own mobile wallet platform this fall.
Even nontraditional players in the credit card market are fighting for a piece of the action. This week, Google will reveal its plans for developing mobile wallets.
It's difficult to say which company or platform will most successfully bring the mobile wallet to the masses, but it's at least very clear that the days of plastic credit cards are numbered.