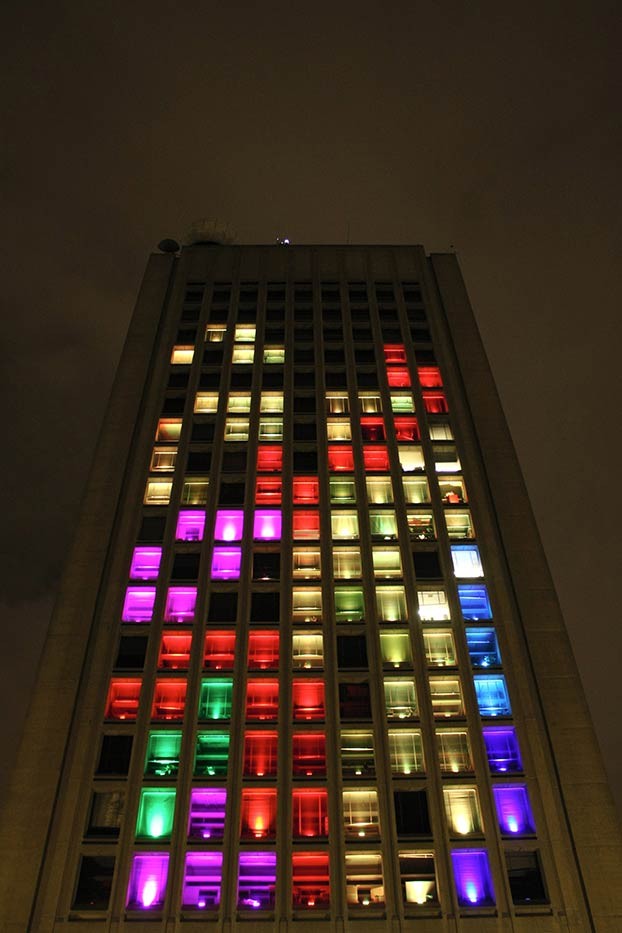 Image: Erik Ngyuen
MIT was home to one epic game of Tetris.
The college's Green Building, home to the earth and planetary sciences department, was hacked late last month to play Tetris.
The 21-story building, measuring about 95 feet tall, has windows aligned in an 18 x 9 grid, which is close enough to the typical 20 x 10 cell space Tetris is played on, according to Gizmag.
Ahead of gameplay, the word TETRIS was scrolled across the middle section of the display grid and the game itself consisted of three levels. The first featured block shapes of vivid coloring, the second threw in some paler hues and the last involved changing the block colors as they descended. When the luck of the player on the ground ran out and the game was lost, all of the blocks would tumble down the grid screen.
The game was controlled wirelessly from a console pad at ground level. Watch the video to see the game in action.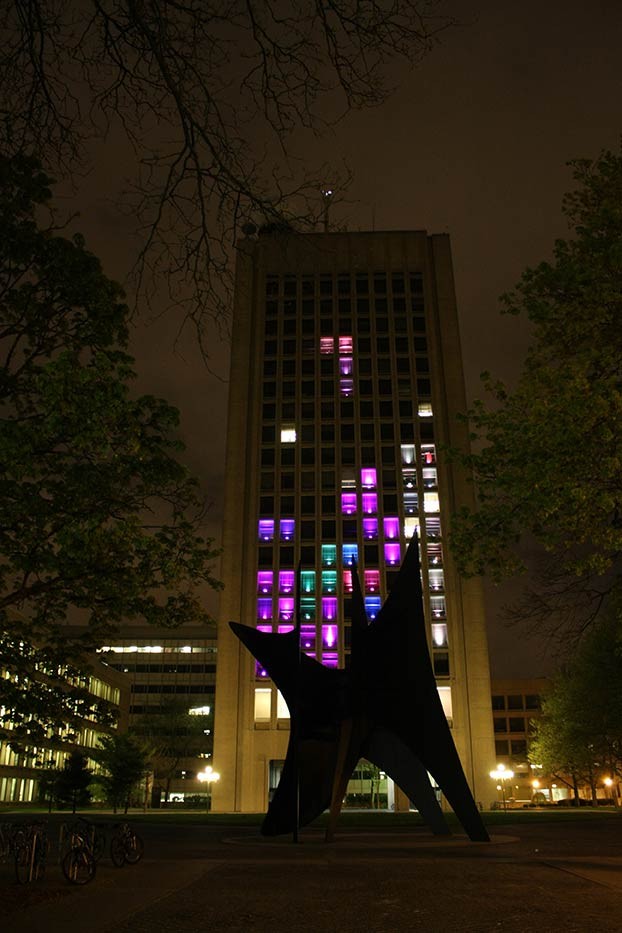 Image: Erik Ngyuen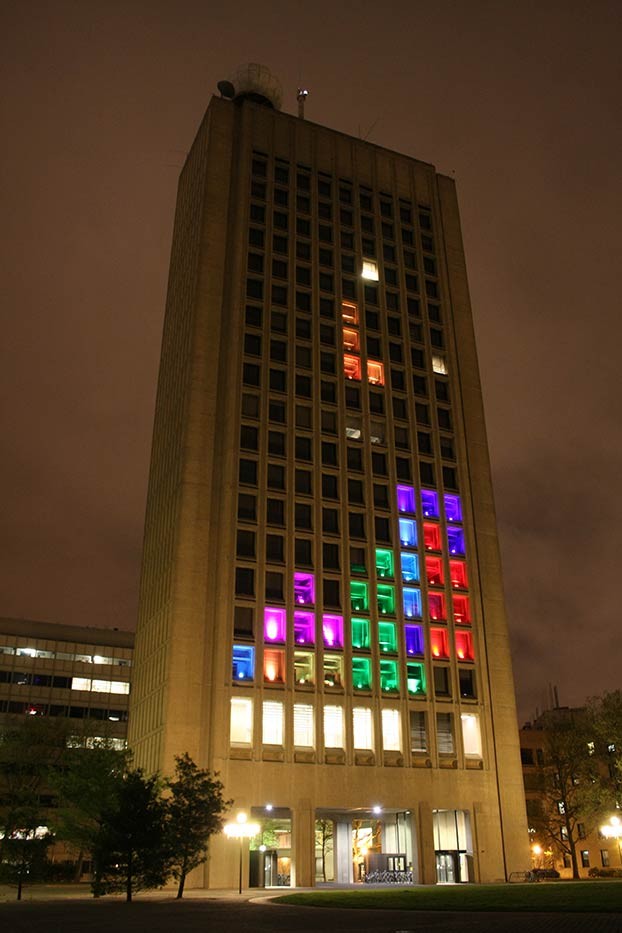 Image: Erik Ngyuen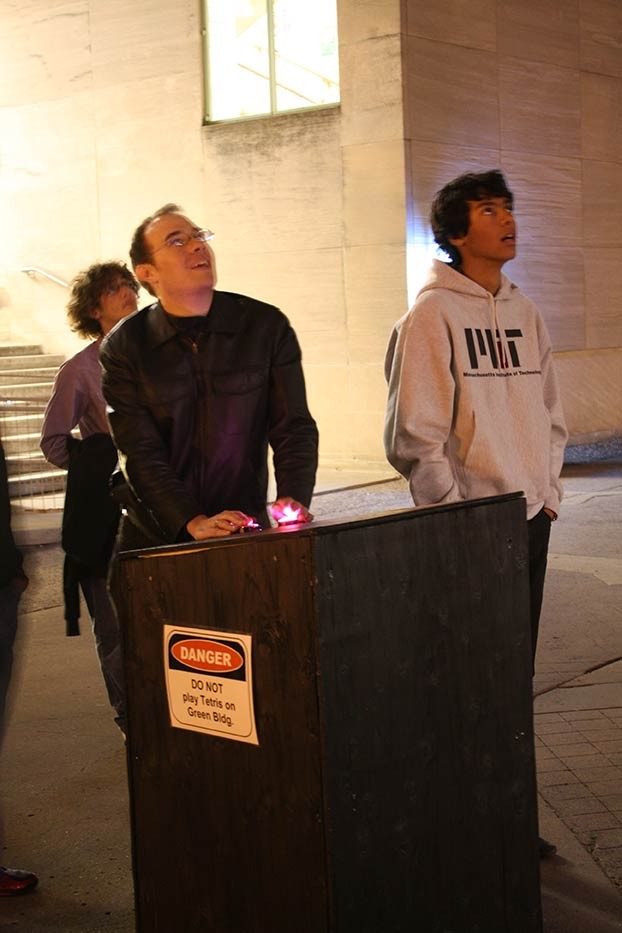 Image: Erik Ngyuen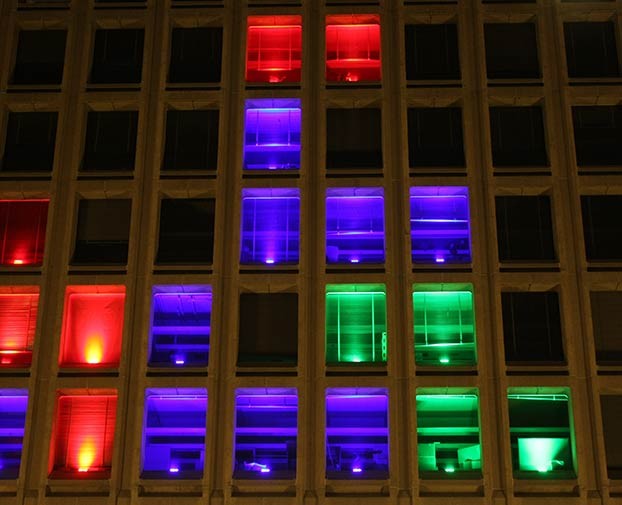 Image: Erik Ngyuen