Misfits of the Winter Olympics: Photos
Not all athletes will earn a trip to the podium. For some, just getting to the Olympics is enough.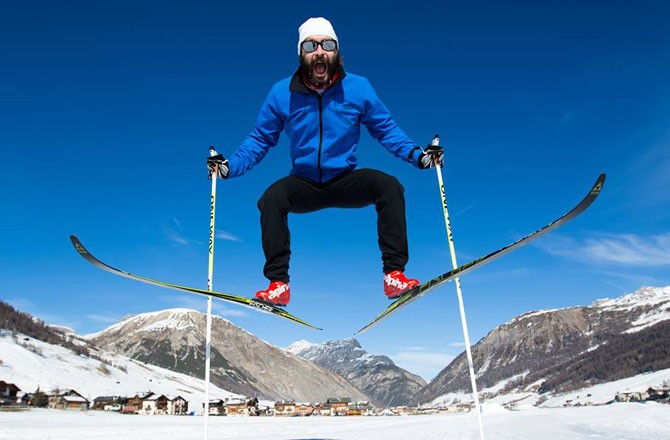 http://www.teampaul.com/
With the 2014 Winter Olympic Games underway in Sochi, Russia, athletes from around the world will attempt to earn their place in history.
There are athletes, however, who despite never earning a trip to the podium are remarkable nonetheless by virtue of the road they took to arrive at the games and fulfill their own Olympic dreams.
Take the case of Paul Bragiel, an American Internet entrepreneur who seized on the idea of becoming an Olympian. The sport Bragiel elected to compete in is cross-country skiing, an event for which he had no training prior to last January. Bragiel hoped to race under the flag of Colombia, a country that has never been represented at the Winter Olympics, even though he also doesn't speak Spanish.
Bragiel, because of a sickness, missed some of his qualifying races and won't appear in this year's Games. But his story echoes that of other Olympians who took a chance and managed their own moments of Olympic glory.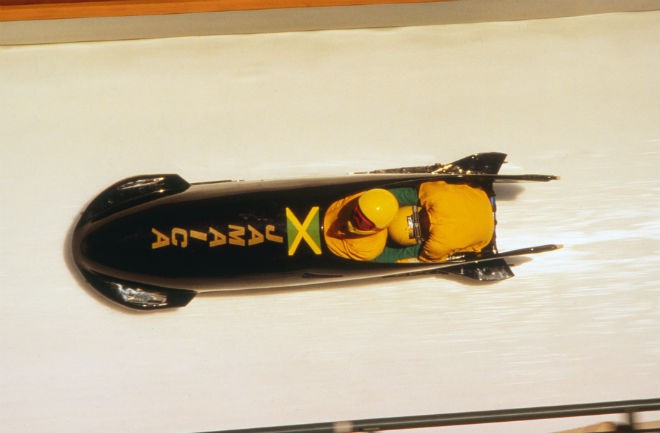 Corbis Images
Ever since their first showing at the 1988 Winter Olympics in Calgary, the Jamaican bobsled team has been the poster child of the Olympic misfits. Composed of sprinters hailing from a tropical country, the team made it to the Games thanks to the assistance and equipment provided by other international bobsled teams, who were supportive of the effort.
The team has only managed to qualify for the Winter Olympics once, when they famously crashed their bobsled, but walked it to the finish line nonetheless. Since 1988, the team has failed to enter the Games -- that is, until this year.
The Jamaican bobsled team qualified for the 2014 Winter Olympics and, despite a shortage of funding, will compete in Sochi.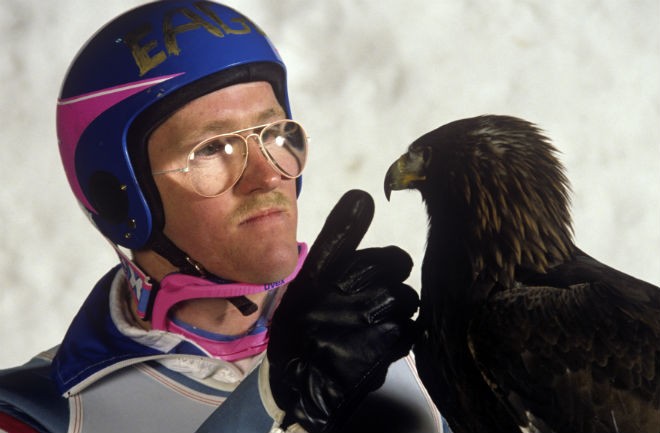 Corbis Images
The first person to represent Great Britain in ski jumping, Eddie "The Eagle" Edwards finished a distant last in the 70-meter and 90-meter events at the 1988 Winter Games in Calgary.
Edwards poor showing, awkward appearance and effusive manner endeared him to crowds, but the British Ski Federation certainly didn't appreciate his performance, blackballing him from future competitions. Two years later, the International Olympic Committee would institute the Eddie the Eagle rule, which created minimum standards and performance requirements for future Olympic hopefuls.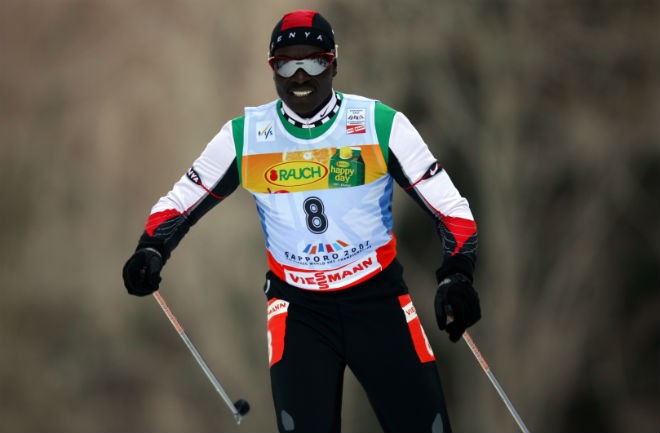 Corbis Images
Philip Boit of Kenya finished dead last in the 10-kilometer cross-country race at the 1998 Winter Olympics in Nagano. Given that Boit only saw snow for the first time two years before entering the event, Boit's position in the race was hardly a surprise, but his determination to finish won over fans and fellow competitors, even if he was 20 minutes slower than the gold medalist.
Boit returned for the 2002 and 2006 Winter Games, giving it what he could but still finishing near the bottom of the standings.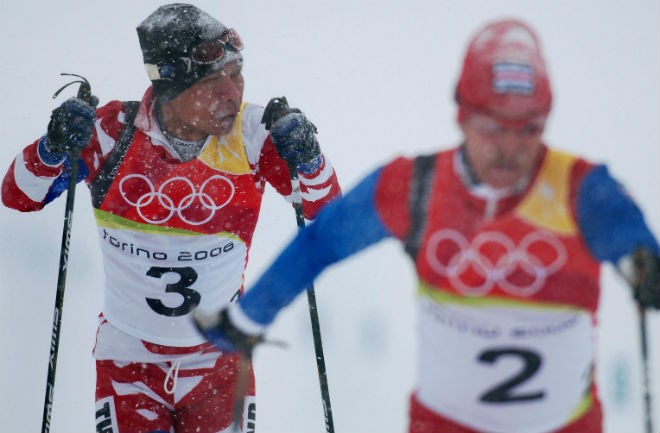 Getty Images
Boit may not have succeeded in winning a medal, but his story was an inspiration to another Olympian, Prawat Nagvajara, who would become the first person to represent Thailand at the Winter Olympics.
While watching Boit compete in Nagano at the 1998 Winter Games, Nagvajara had the idea of becoming a cross-country skier, and trained for four years and competed at the 2002 Games in Salt Lake City. He may have finished near the bottom in both of his events, but Nagvajara did carry his country's flag at the opening ceremonies -- who else would? -- and returned for the 2006 Winter Olympics in Turin, Italy.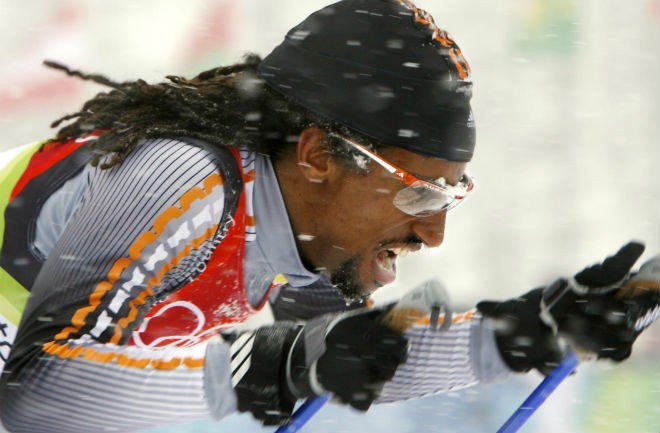 Corbis Images
Robel Teklemariam has always been realistic about his chances in the Olympics, openly stating that he has never expected to medal. In 2006, Teklemariam became Ethiopia's first Olympic athlete, competing as a cross country skier in Turin. Born in Ethiopia, Teklemariam moved to the United States at age 9 and discovered skiing at 12.
Teklemariam's goal isn't so much to win the races in which he competes, but rather to inspire other Ethiopians to participate so that while he's the first Ethiopian Winter Olympian, he won't be the last.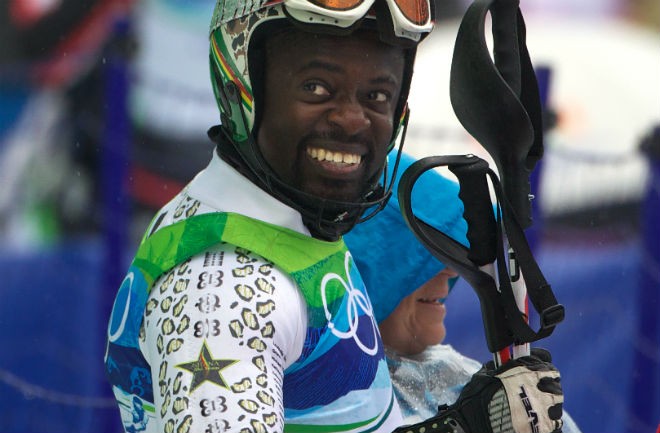 Corbis Images
Like other Winter Olympians hailing from Africa, Kwame Nkrumah-Acheampong of Ghana, who has been nicknamed the "Snow Leopard," was the first of his nation to compete at the Games. Nkrumah-Acheampong also didn't spend a lifetime training for his event, slalom, instead only learning to ski three years before his first international competition.
Nkrumah-Acheampong never had much chance of winning a medal at the 2010 Winter Olympics in Vancouver. He did, however, deliver a decent performance in his event, finishing 53rd out of 102 participants.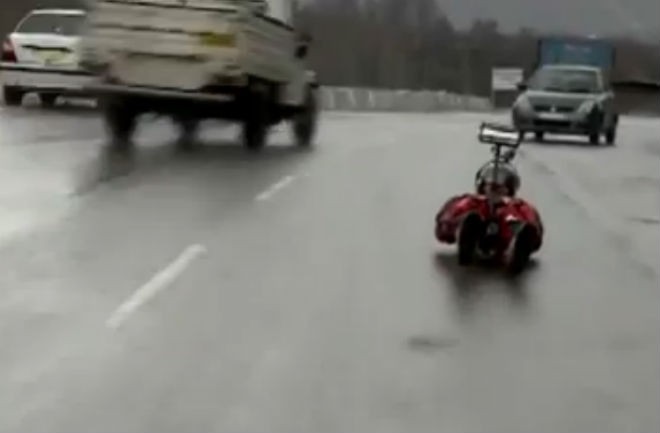 YouTube Screengrab
Shiva Keshavan, an Indian luger, is a serious athlete who, unlike many of the athletes in this slideshow, has a real -- albeit outside -- chance at a medal. So what sets Keshavan and his fellow Indian lugers apart? To train, the team modifies their sleds to use wheels instead of blades in order to launch themselves down Himalayan highways, complete with traffic.