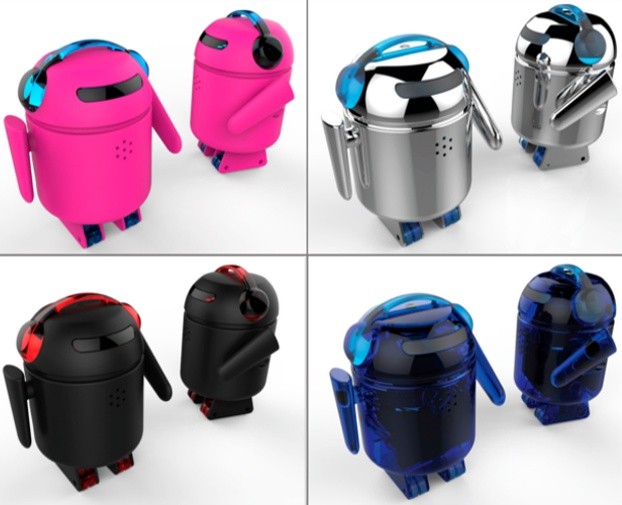 BERO: $79 and up
Created by the developers of DeskPets Tankbot and WowWee Robopanda, BERO (short for "Be the Robot") is a four-inch multi-motor animated mobile robot. Although BERO has an amplifier and speaker, it's more than just a musical/dancing companion. With analog precision, an open source app running on your Android or iOS device allows you to program and control its movements via Bluetooth.
Depending on your support level for this Kickstarter campaign, BERO comes with different functionality. The $35 level gets you a non-functioning robot, essentially a cool looking desk treasure. The $79 version is rechargeable, Bluetooth-controlled, plays music via an SD card slot, has 2 LED eyes and moves around on its caterpillar tracks. Higher versions add arm, head and waist movements; additional eye and headphone LEDs; colorful and shiny exteriors; and an infrared optical navigation system that helps it avoid bumping into stuff.
The ultimate level ($7,850) earns you airfare to Hong Kong, three nights accommodations and a factory tour to get a peek at BERO's special sauce. Just one of those in the next 10 days (or 63 Bluetooth versions) will help little BERO reach its goal.