Mighty Sound from Two New Tiny Speakers
Mighty Dwarf just announced 10W Bluetooth and microSD versions of its wireless capsule-sized resonance speaker.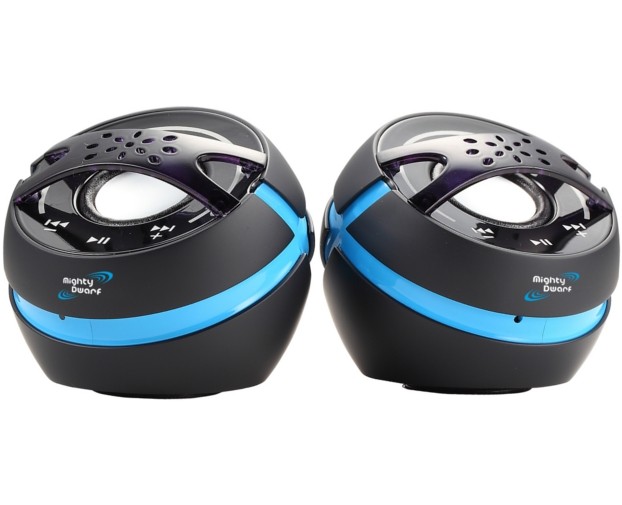 BlueII microSD, $99.99; BlueII Bluetooth, $119.99
Just as "a flute with no holes is not a flute," an acoustic guitar without a body is not an acoustic guitar. But that familiar hollow body isn't the only way for music to be heard. Because sound travels through solids, strings could be attached to just about anything.
That is the principle behind Mighty Dwarf speakers. At CES, they showed two new resonance speakers under the name BlueII, due out in late March. One has a microSD slot and the other uses Bluetooth.
The two big differences between the BlueII and similar products are their power and versatility. The BlueII's 10 watts — double that of the already-impressive current model — certainly make for a mighty mini-speaker. Both models are rechargeable. And they each have a variety of connection options, including wired to your preferred music device. But the real fun is in playing around with the different sounds it makes when placing it on different objects.
Hollow boxes, metal trays, even foam boogie boards make for great speaker mediums. However, other than the power itself, what sets apart the BlueII is that in addition to the downward facing vibrational driver, it integrates an upward-facing tweeter. So even if your available surfaces let you down on the low end, you can still rock out to an omnidirectional audio experience.
Credit: Lava Imports