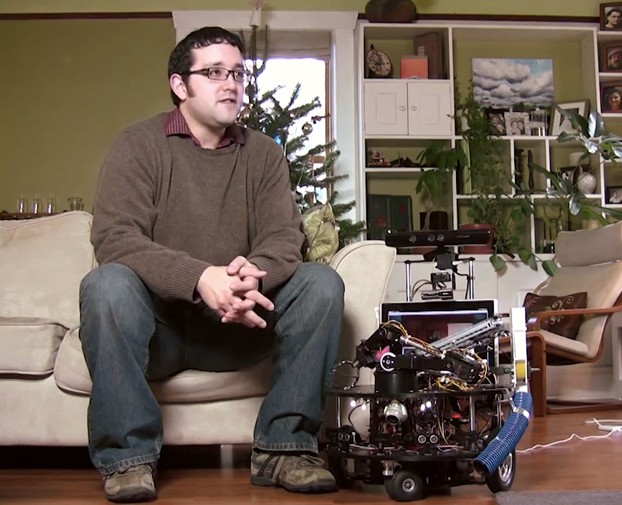 Image: Screenshot
Doggie day care exists because pet owners don't want to leave their pups alone at home. Jordan Correa decided to do one better. The Microsoft robotics engineer built a pet companion to keep his dog Darwin company when he and his wife are at work.
"It broke our heart," Correa said. "He was at home alone for so many hours a day."
So a bit of hacking with Microsoft Kinect, a few Web cameras and Microsoft Robotics studio yielded the Darwinbot, which allows him and his wife to interact with their dog remotely from work. The Darwinbot is equipped with a ball launcher to play fetch, a robotic claw arm to retrieve the balls and a kibble dispenser to reward Darwin.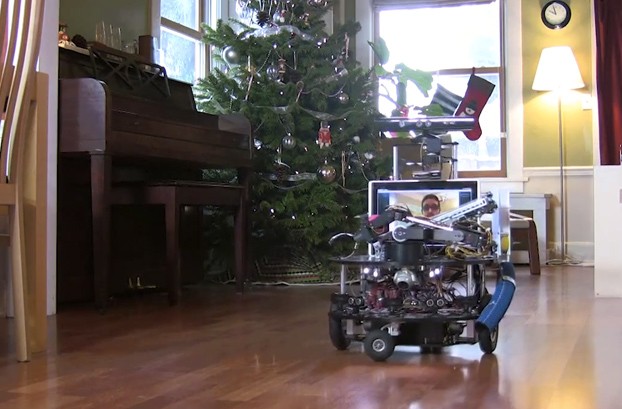 Image: Screenshot
Image: Screenshot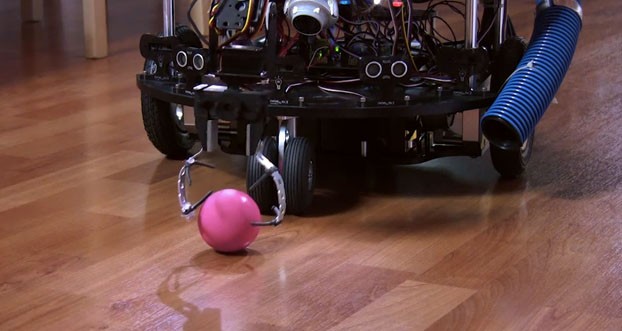 Image: Screenshot
Correa shows how he uses Skype and an Xbox controller to play with his dog in the video below. It's impressive that Darwin isn't terrified of this hunk of metal, but that he also responds to it, sitting when given the command to do so. Then again, in dog world, anything that plays fetch and dispenses food is a friend.