Mayo Clinic's Newest Lab: Mount Everest
Doctors say the effects of elevation mimic the side effects of chronic disease and aging.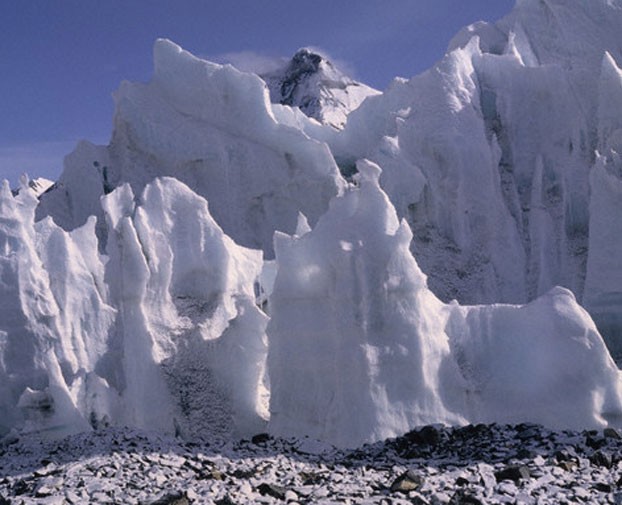 When researchers at the Mayo Clinic in Rochester, Minn., were looking for new insights into aging and heart disease, they decided to pack their tents and sleeping bags and head to Mount Everest.
The scientists, who are scheduled to arrive in Kathmandu, Nepal, today, are studying a team of climbers from The North Face, National Geographic and Montana State University to analyze the effects of altitude in a myriad of ways, including sleep, muscle loss, lung fluid regulation and remote monitoring.
"We can simulate some conditions in oxygen tents and hyperbaric chambers, but only for short periods," says Bruce Johnson, Ph.D., Mayo Clinic physiologist and leader of the scientific expedition, on the expedition's blog. "We're studying the effects of extreme altitude on healthy, active individuals as well as these extreme athletes, because what they experience mimics aspects of heart disease."
Johnson, 54, who has conducted similar studies at the South Pole and Mount Aconcagua in South America, will lead his colleagues on a 10-day trek to 17,500 feet. There, they'll set up their lab at Everest's base camp. Most of their equipment will be hauled up the mountain on yaks.
Much of the research will be conducted via sensors attached to the climbers. The sensors will track everything from oxygen levels to sleep habits.
Why Everest? The effects of elevation mimic side effects of chronic disease and aging. Previous studies show, for example, that climbers lose muscle at high altitude. Muscle wasting is a common problem with many chronic diseases, including heart disease. The Everest researchers will track calories, sleep quality and body composition to find out if weight loss is related to hypoxia, especially at night.
The Mayo Clinic research won't be the only science conducted on the mountain: Mountaineer Conrad Anker and geologist Dave Lageson are planning to remeasure the peak's exact altitude — a stat still in dispute.
Following the research from sea level should be easy: The Mayo Clinic team is tweeting at #MayoClinic #onEverest, and National Geographic photos will be posted on the magazine's adventure blog.