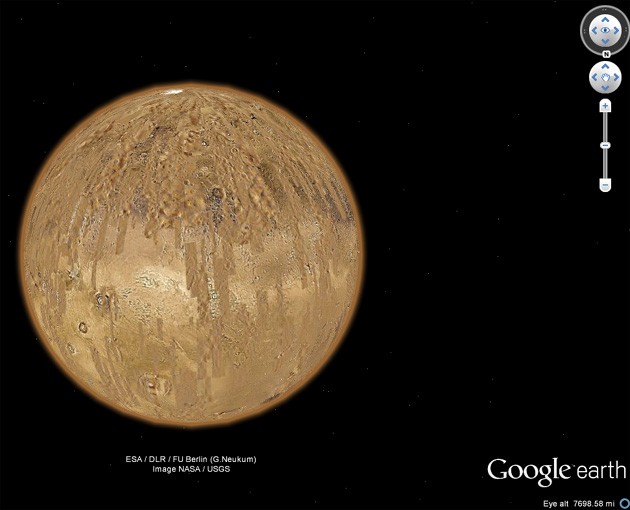 Google Mars, a outgrowth of the popular Google Earth program, has gotten an upgrade.
After clicking on the little Saturn icon at the top of the Google Earth screen, viewers can zoom around the Red Planet and take in the view. At times, the pictures are of a better resolution than Google Earth's 50 feet per pixel. The update includes images from the Context Camera on NASA's sharp-eyed Mars Reconnaissance Orbiter, with a resolution of about 20 feet per pixel.
WATCH VIDEO: WHY IS MARS RED?
Google Mars was introduced in 2009 as part of Google Earth 5. Other recent upgrades include a 360-degree panorama.
To get started, after clicking the planet icon, choose "Mars" or choose "View," "Explore" "Mars from the menu bar and enable the "CTX Mosiac layer."
Writes Google: "At first, it doesn't look great. You get a bunch of gray bands that kind of clutter things up — sort of the opposite of "pretty Earth." However, zoom into one of those areas and you'll see why this feature is great."
"The quantity of imagery available on Mars is amazing, and the various layers can provide quite a lot of data," Google said.
Image: Google Mars screenshot. Credit: Google