Mars Rover says: 'Good Evening Gale Crater!': Big Pics
Mars rover says: 'Good Evening Gale Crater!' as seen in these pictures. Look at these pictures from the Mars rover as it says 'Good Evening Gale Crater!'.
NASA/JPL-Caltech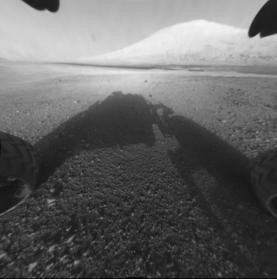 This front hazcam view shows Mount Sharp looming in front of Curiosity.NASA/JPL-Caltech
Aug 6, 2012 — NASA's Curiosity Mars rover sent back its first high-resolution pictures from its new home inside Gale Crater, offering a stunning view of the towering Mount Sharp. The three-mile-high mound — taller than any mountain in the continental United States — is Curiosity's ultimate destination, a site that scientists believe may harbor evidence of habitats that could support life.
BIG PIC: HiRISE Snaps Mars Curiosity from Orbit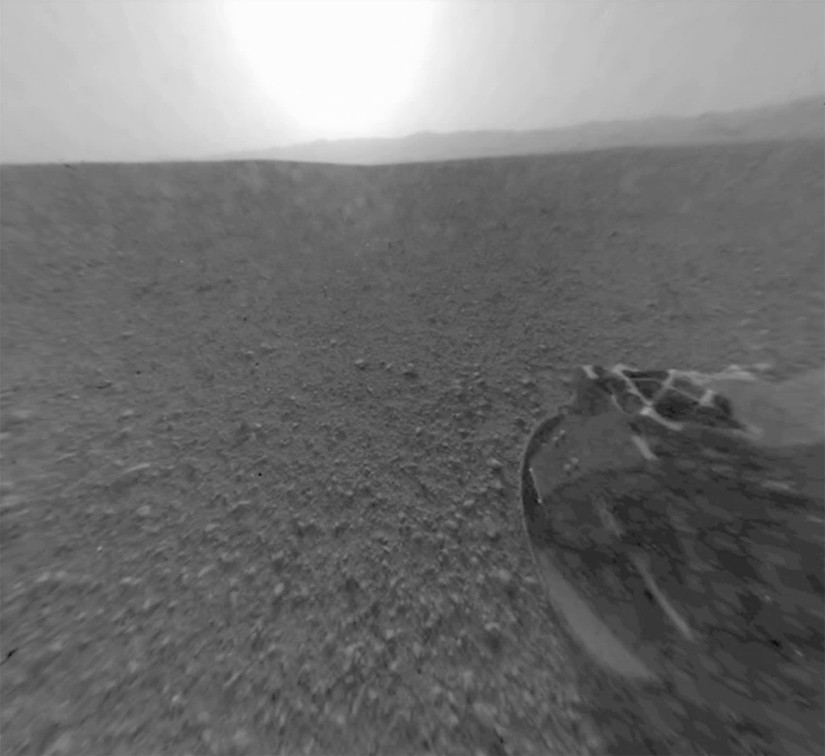 This is the view from the rear hazcam of Curiosity. The rim of Gale cater can be seen in the distance.NASA/JPL-Caltech
The dark areas at the base of the mountain are sand dunes. Curiosity touched down at 1:32 am EDT Monday in the northern part of Gale Crater about 4 miles from Mount Sharp. "It's pretty spectacular," said deputy project scientist Joy Crisp.